Cuba Drug-Free, Assures Raul Castro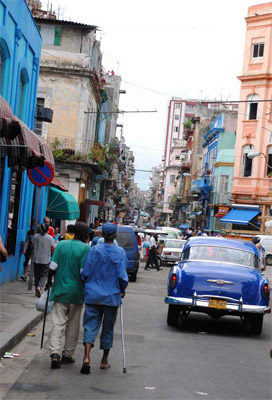 HAVANA TIMES — During his first speech as president pro tempore of the Community of Latin American and Caribbean States, Raul Castro insisted that Cuba is a drug-free territory, reported the Café Fuerte website.
Speaking in Santiago of Chile on Monday, the Cuban president said: "I want to clarify that there are no [hard] drugs in Cuba… only small quantities of marijuana that might be grown in pots on balconies in any Cuban city. But there are not nor will there ever be [hard] drugs." These words came during improvised comments that took up half of his speech.
Castro noted, though, that currently more than 250 people are being held on the island for trying to smuggle in drugs from different countries of the American continent.
During the first half of last year, 1,644 kilograms of drugs were confiscated on the island – the greatest amount in the past eight years, according to a report issued by the Cuban Ministry of Interior this past October.