Cuba Economic Czar visits Brazil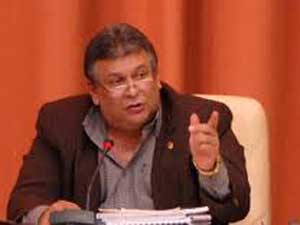 HAVANA TIMES – The strongman of the Cuban economy, Marino Murillo, began Thursday a working visit to Brazil, where he met with Brazilian Vice President Michel Temer, states the Cuban foreign ministry.
Murillo, who is also one of seven Cuban vice presidents, examined issues with his hosts such as trade, investment, cooperation and development aid between the two nations.
Cuba-Brazil business ventures are part of the effort of the government of Raul Castro to diversify his country's markets.
Currently, Brazil is financing projects in Cuba in sectors such as food, agriculture and infrastructure, among which are the promotion of genetically modified crops in the center of the island, and the mega-port of Mariel Bay, west of the capital.