Cuba Ousted at Premier 12 by South Korea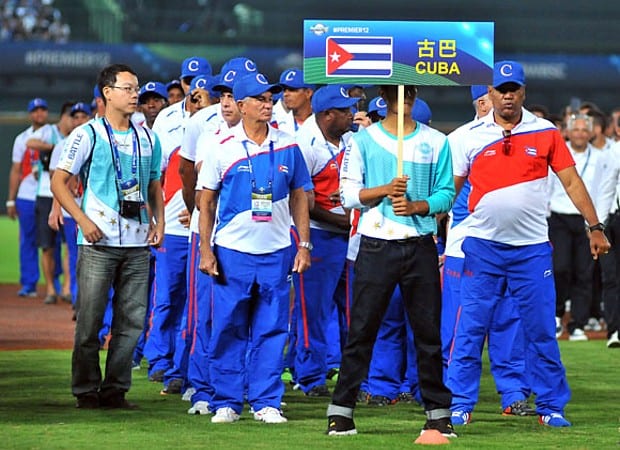 HAVANA TIMES — Crippled by player losses over the last several years, the Cuban national baseball team was eliminated from the Premier 12 baseball tournament in the quarter final round by South Korea in a lopsided 7-2 game on Monday in Taipei.
Korea took an early 5-0 lead in the second inning off Cuban starter Frank Montieth and Livan Moinelo the first of eight relievers.
Cuba's only moment of hope came in the, fifth inning when they scored two runs, driven in on hits by Yunieski Gourriel and Estaile Hernandez.
The final four of the tournament will play the semifinal and final rounds in Japan starting on Thursday with Mexico playing the USA and Japan vs. South Korea.
Cuba finished its play with three one-run wins (over Puerto Rico 8-7, Holland 7-6 and Italy 2-1) while losing to Canada, 5-1, Taipei 4-1 and South Korea 7-2.
Boxscore of Cuba's quarter final game vs. South Korea.
Meanwhile as the Cuban team packed for Havana it was reported that baseball legend, third baseman Lazaro Vargas and son Miguel Vargas have left the island.
According to baseballdecuba.com, Vargas, a hero of Cuban baseball in the late 1980's and 1990s decided to accompany his 16-year-old son in search of a contract in professional baseball in the United States.
Scores of established Cuban players and prospects have abandoned the island in recent years in search of contracts with Major League teams or their Minor League systems.