Cuba Embargo Hits American Express with $5,200,000 Fine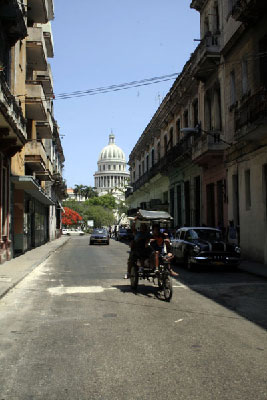 By Circles Robinson
HAVANA TIMES — American Express was fined $5.2 million dollars for violating the US travel ban on Cuba for ordinary citizens, dpa reported on Monday.
The settlement reached involved the sales of 14,487 plane tickets that would be business as usual with any other country.
The US Treasury's Foreign Assets Control Office accused the corporation for selling the tickets to and from Cuba that were not for US citizens with special permission to travel to the island.
The Cuba travel ban is part of the US embargo policy that for over a half century has tried to debilitate the Cuban government through commercial, economic and financial sanctions.
"The apparent violations caused significant harm to the U.S. sanctions program objectives regarding Cuba," the Treasury Department said in announcing the settlement.
The US embargo, called a blockade by Cuba, has been condemned by wide margins for 21 straight years at the United Nations (188-3 in 2012). However the resolution has no enforcement teeth and several US administrations have simply ignored it.