Cuba Ends World Cup Tune-up Undefeated
By Circles Robinson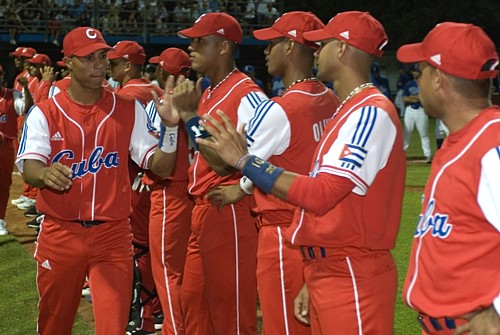 HAVANA TIMES, Sept. 7 – Cuba concluded its exhibition games undefeated in preparation for the World Cup Baseball tournament to be held at several European venues from Sept. 9-27.
The islanders won the final of the four-team Italian Baseball Week over Chinese Taipei by a score of 4-0, with three hurlers – Freddy Asiel Alvarez, Pedro Luis Lazo and Vladimir Garicia combining for a shut out.
Host Italy and Venezuela were the other two teams playing in the preparatory games.
Cuba's first game in the World Cup is Thursday night in Barcelona, Spain against Puerto Rico.  Also playing in Group B are South Africa and Spain who open play at the same stadium on Wednesday.
One of Cuba's top rivals for the championship is the United States, which won three straight tune-up games over Canada.
For full coverage of the World Cup Havana Times will bring you the diary of Cuban baseball expert Peter C. Bjarkman from Europe as well as coverage from Central Park in Havana and other contributors.