Cuba-EU Take First Step towards Normal Relations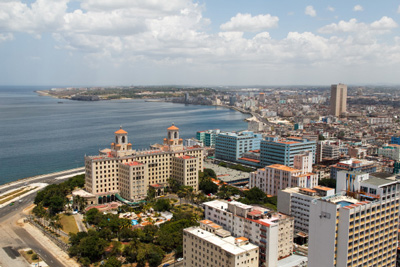 HAVANA TIMES — The European Union (EU) and Cuba closed a first round of negotiations on Wednesday towards achieving a Political Dialogue and Cooperation, described as "fruitful" by the European delegation.
"We have addressed the general structure of the agreement and the main elements to be included," said Christian Leffer the head of the Americas office of the European External Action Service at a press conference.
The agreement will focus on three areas: governance and political dialogue, cooperation and sectoral policies and economics and commerce, as well as one on the management of bilateral relations.
"We have a common vision of the main and essential purpose of the agreement," Leffler also acknowledged differences in "the interpretation of fundamental rights," he said.
During this round the "Common Position," which since 1996 condition linkages between Cuba and the EU to changes on the island regarding human rights, was not discussed.
"The common position is still in force in the EU and that will not change at the start of the negotiations, so it was not an issue, we haven't talked about the common position," Leffler said.
Leffler said that during these two days the main goal was to "exchange on the expectations of both sides," so there were no texts to analyze.
Referring to the economic reforms being promoted by President Raul Castro, the European representative noted that "the internal changes are opening up new possibilities."
Currently the EU is the second largest trading partner of Cuba and generates more than half of foreign direct investment on the island.
The Cuban delegation, headed by Deputy Foreign Minister Abelardo Moreno, did not make statements to the press.
Prior to the meetings the Cuban Foreign Ministry signaled its willingness "to talk about everything, including human rights, but from the principles of equality, respect, reciprocity and non-interference."
Cuba is the only Latin American country that has not signed any bilateral agreement with the European bloc, although more than half of the 28 European partners have signed bilateral agreements and memoranda of understanding for political exchanges.