Cuba Evacuates Thousands of Tourists
With the approach of hurricane "Irma"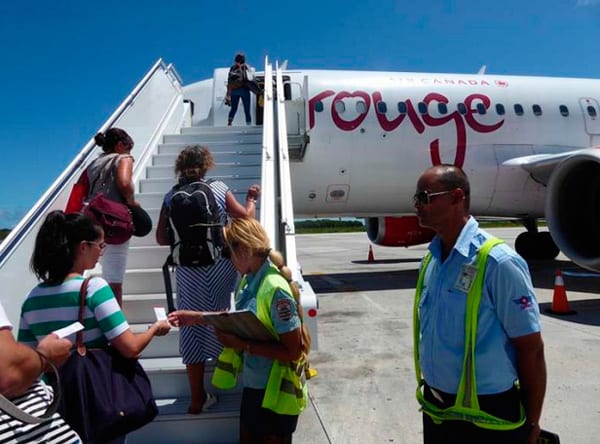 HAVANA TIMES – The government has begun moving more than 36,000 vacationers at beaches resorts on the northern coast of eastern and central Cuba to safe areas before a possible arrival of Hurricane Irma, local media reported.
More than 60 percent of the tourists staying at hotels located on the northern keys of the island are Canadians, state television's morning news reported.
Foreign tourists are transferred to safer hotels while national tourists are transported to their home towns.
The forecasts of the Cuban Meteorology Institute show that the central provinces of Ciego de Ávila and Villa Clara are the ones most likely to receive the greater impact of the intense rains and strong winds of hurricane "Irma", a maximum category five storm on the Saffir-Simpson scale.
The 17 hotels in the Jardines del Rey resort, located between Cayo Coco and Cayo Guillermo, on the north central part of the country, could be most affected by waves between three and five meters high.
The Civil Defense authorities activated Wednesday the second phase of the protocol in this type of weather condition. The alert phase was decreed for the provinces of Guantanamo, Santiago de Cuba, Granma, Holguin, Las Tunas, Camagüey, Ciego de Avila, Sancti Spiritus and Villa Clara.
The last hurricane to hit the island was "Matthew" in October 2016, a category 4 storm on the Saffir-Simpson Intensity Scale. It caused serious material damage, especially in houses in the far eastern part of the country.