Cuba Expects 10% Drop in Tourists from US Sanctions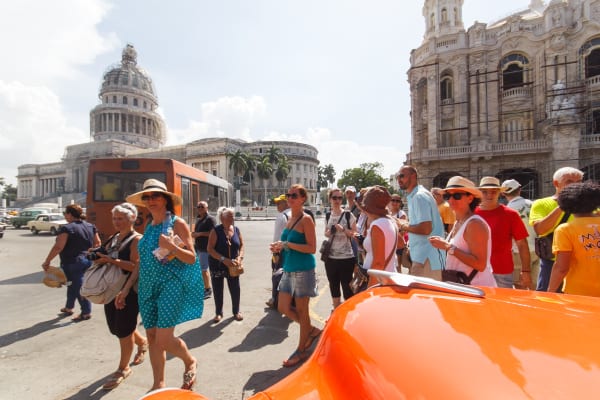 HAVANA TIMES – Cuba is expecting a 10-per-cent drop in tourists this year compared to 2018 due to renewed sanctions imposed by US President Donald Trump, the government said on Thursday, reported dpa.
Previous estimates had put the number of visitors expected for 2019 at 5.1 million, but that figure had been revised down to 4.3 million, Tourism Minister Manuel Marrero told parliament.
Trump, who has been rolling back a US-Cuba detente introduced under the Obama administration, last month banned all US cruise ships from docking on the island nation, previously a popular way for Americans to visit.
Before the restriction came into force, around 409,000 people had visited Cuba on cruise ships this year by April.
More than 560,000 US citizens would be affected by the ban for the rest of the year, Marrero said, as well as travelers from other countries who came via cruises.
Prior to the sanctions, 17 companies operated cruises to Cuba using 25 ships.
Tourism had been one of the engines of the Cuban economy, especially following a drop in revenue from trade with Venezuela, which is undergoing its own economic crisis.
"Tourism is one of the activities which earns the most money for the country," President Miguel Diaz-Canel told parliament.
"An important part of what comes in and what we have every week to pay debts, to invest in raw materials or in products necessary for our own production processes or for our people comes from tourism."