Cuba Film 'Penumbras' Opens Today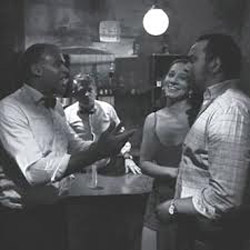 HAVANA TIMES — The feature film Penumbras (Shadows), the debuting work by director Charly Medina, opens today in Havana at the Cinematheque de Cuba theater, reported the Prensa Latina news agency.
"Like its title promises, the film chronicles an argument with dismal shades, it's a rough story," said Medina yesterday in a press conference. It is a minimalist look at life in Cuban in the 1990s.
The film — based on the disturbing play "Penumbras en el noveno cuarto" (The Shadows of '94) by Cuban playwright Amado del Pino — stars actors Omar Franco, Thomas Cao, and Omar Ali, and actress Ysmercy Salomon.