Cuba Finally Cut from US Terrorism List
By Circles Robinson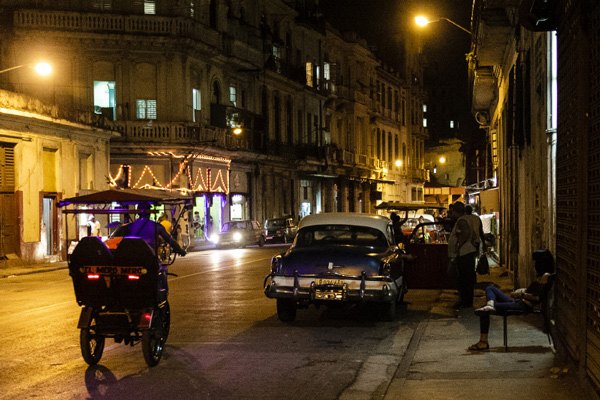 HAVANA TIMES — As requested by US President Obama, the State Department on Friday officially took Cuba off Washington's list of state sponsors of terrorism, where it has been parked since 1982, reported dpa.
In a press release on Friday the State Department outlined the process involved:
"In December 2014, the President instructed the Secretary of State to immediately launch a review of Cuba's designation as a State Sponsor of Terrorism, and provide a report to him within six months regarding Cuba's support for international terrorism. On April 8, 2015, the Secretary of State completed that review and recommended to the President that Cuba no longer be designated as a State Sponsor of Terrorism.
"Accordingly, on April 14, the President submitted to Congress the statutorily required report indicating the Administration's intent to rescind Cuba's State Sponsor of Terrorism designation, including the certification that Cuba has not provided any support for international terrorism during the previous six-months; and that Cuba has provided assurances that it will not support acts of international terrorism in the future. The 45-day Congressional pre-notification period has expired, and the Secretary of State has made the final decision to rescind Cuba's designation as a State Sponsor of Terrorism, effective today, May 29, 2015.
"The rescission of Cuba's designation as a State Sponsor of Terrorism reflects our assessment that Cuba meets the statutory criteria for rescission. While the United States has significant concerns and disagreements with a wide range of Cuba's policies and actions, these fall outside the criteria relevant to the rescission of a State Sponsor of Terrorism designation."
After removing Cuba, the only countries remaining on the list are Iran, Sudan and Syria.
Cuba is not the first country to be dropped from this list. Washington pulled South Yemen in 1990 when it ceased to exist after unify with neighboring North Yemen, leading to the current Republic of Yemen. Iraq, Libya and North Korea were also removed.
The new normalized status for Cuba moves along the long process for restored relations between the two governments began in December 2014. In the coming weeks, Havana and Washington are expected to host reopened embassies of their respective countries.