Cuba Frees Canadian Businessman Sentenced to 15 Years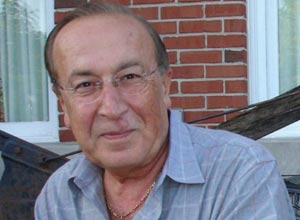 HAVANA TIMES — Cuban authorities released today a Canadian businessman sentenced in October 2014 to 15 years in prison, reported dpa news.
Cy Tokmakjian, 74, arrived today to Canada, said CTV News quoting the executive's lawyers. The reason for his early release is unknown.
A Cuban court had sentenced Tokmakjian to 15 years in prison for corruption in early October last year. He was also ordered to pay millions in compensation to the Cuban state.
With him were sentenced two other Canadians and 14 Cuban officials, including former deputy minister of the defunct Ministry of Sugar, Nelson Ricardo Labrada.
Tokmakjian, who led the company Tokmakjian Group on the island, was arrested in 2011. The company based in Ontario represented the South Korean automaker Hyundai in Cuba and had contracts with several companies in the transportation sector.
The businessman was found guilty of "using fraudulent and corrupt mechanisms for profit in negotiations with Cuban entities" and "illegally extracting large sums of money from the country."
Former Deputy Minister Labrada was sentenced to 20 years in prison.
Fifteen others were convicted on charges of tax evasion, bribery, forgery, trafficking foreign currency, and fraud, among other charges.
The Tokmakjian Group operated on the island with four subsidiaries (Tokmakjian Limited, CYMC Corp, Tokmakjian International and Perry Intertrade).
The Canadian media speculated today with the possibility that the release of Tokmakjian is linked to the recent diplomatic thaw between Cuba and the United States announced in mid-December.
The Canadian government, which brokered several months of secret negotiations for rapprochement between the two countries, has not commented so far the case of Tokmakjian.