By Circles Robinson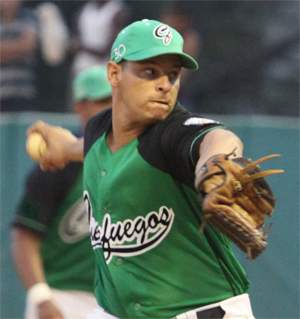 HAVANA TIMES, June 27 — For most baseball fans, a game between Cuba and Germany sounds like a total mismatch, similar to how soccer fans would consider the same match up.
Could Cuba really challenge Germany in soccer?  After seeing what happened at the World Port Baseball Tournament in Holland on Monday, one could that say anything is possible.
Coming off a 3-1 loss to Taiwan earlier in the day, the Cubans were one out from two defeats on Monday, however the second far more embarrassing, against a team just beginning in the international baseball arena.
In the end, Cuba tied the score in the ninth and won 4-3 on a German error in the 10th to barely save face in one of its poorest international performances in recent decades.
The Cubans are now 2-2 after the first round of the doble round robin tournament that begins the second round on Wednesday. Taiwan is in first place at 3-0 followed by Curacao 2-1.  Host Holland shares third place with Cuba at 2-2, these being the two favored teams to make it to the finals.  Germany is now 0-4.
Cuba's fourth pitcher, Duniel Ibarra, picked up the win over Germany, allowing a lone single in 2.2 innings of relief.  Yasiel Puig and Yoilan Cerce led Cuba both going 3-for-5.
For full coverage of the World Port Tournament visit the special site set up by baseballdecuba.com.