Cuba Gets Cruise Tourism from the USA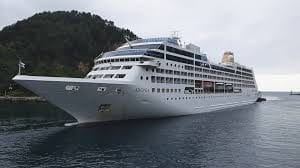 HAVANA TIMES — Carnival corporation's "Adonia" cruise ship docks today in Havana, having left the port of Miami on Sunday afternoon. It is the first such vessel to arrive in Cuba from the United States in a half century, reported dpa news.
Back in 2005, then President Fidel Castro gave a scathing review of cruise ship tourism calling them: "floating hotels, floating restaurants, floating theaters, floating diversions" that "visit countries to leave their trash, their empty cans and papers for a few miserable cents."
But times have changed, and now the government of his brother, Raul Castro, hard strapped for revenue, has welcomed and licensed this type of tourism. Meanwhile, Fidel has publicly backed his brother's economic policies.
Fathom boat, a subsidiary of "Carnival Cruise" left the Port of Miami at 4:00 p.m. local time on Sunday with about 700 passengers headed to Havana. The "Adonia" was scheduled to dock on the Caribbean island on Monday around 10:00 a.m. local (16:00 GMT).
The inaugural trip between the two shores of the Straits of Florida, separated by about 90 miles at its closest point, was possible after the Cuban government rescinded its prohibition on anyone Cuban born arriving to the island by sea.
Carnival had come under fire from Cuban Americans for abiding by the Castro government's prohibition and lawsuits were threatened.  In the end, the Cuban government yielded after Carnival said they may have to postpone their voyages.
Previously, new dispositions from the Obama administration, thanks to the rapprochement between the two countries began in December 2014, made it possible for Carnival to skirt the embargo and travel to Cuba.