Cuba Gets Swine Flu Vaccines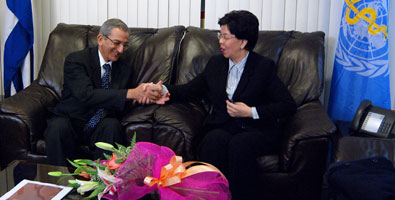 HAVANA TIMES, Oct. 27 – The World Health Organization (WHO) will give Cuba starting November vaccines against the A H1N1 influenza virus as part of a plan that covers more than 100 countries, announced Margaret Chan, director general of that multilateral agency, during her visit to the island.
"We know that the vaccine for this pandemic adapts to the circulating viruses and that the resistance to antivirals is very low until now," said Chan in Havana.
In a lecture given at the Pedro Kourí Institute of Tropical Medicine (IPK) in the Cuban capital, the official praised the Caribbean country's health coverage, despite the nearly half century US economic blockade on the island, reported IPS.