Cuba Gives Google OK to Improve Access to Its Internet Services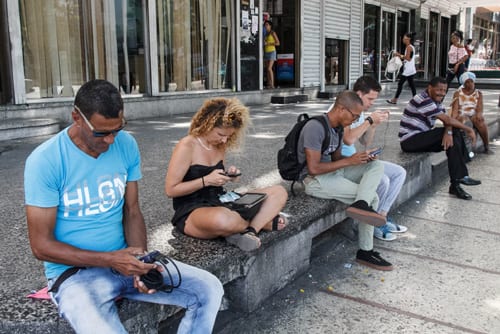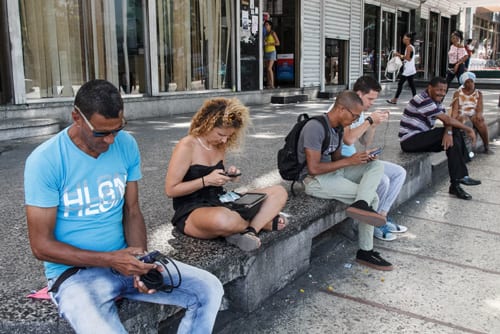 HAVANA TIMES –  The US company Google and Cuba's state-owned telecommunications company Etecsa signed an agreement on Monday to improve the speed of access to Google services on the island, reported dpa news.
The agreement will allow a minority of Cubans, those with the funds to use the expensive pay-for public wifi hotspots, to access the Google Global Cache network that stores content from popular sites such as Gmail, Google Chrome, YouTube or Google Drive, among others.
It is expected to increase the speed of access to the data stored because the servers will be located at close distance from the end users.
"All of these projects relate to the most essential values of Google: to make all the information in the world accessible and useful for everyone, regardless of costs, connectivity or language barriers," said the Google press release.
The deal was agreed on Nov. 23, but the signing of the document between Google CEO Eric Schmidt and Etecsa Executive Director Mayra Arevich took place on Monday in Havana. The press was not allowed to field questions after the signing.
Cuba is one of the countries with the lowest Internet penetration rates in the world and Internet access in Cuban homes is only authorized to certain professionals such as doctors, government journalists or university professors. Most connections are still the extremely slow telephone dial-up version.
Since 2015, Cuban authorities have been promoting wireless Internet zones located mainly in public parks throughout the country, the online time costs between 2 (official) and 3 (unofficial) USD per hour.  The average Cuban professional earns under 25 USD per month.
Last October, Etecsa announced that it would initiate a pilot plan of Internet connection in some private homes of Old Havana. The prices were not made public.
The pilot plan is expected to provide access to some 2,000 users, mainly commercial, using fiber optics from the Chinese telecommunications company Huawei.