Cuba Gov. Shuts Down Accounting Cooperative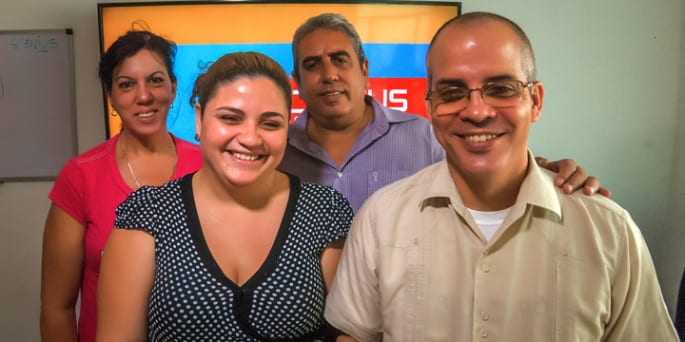 HAVANA TIMES — Cuban authorities have ordered the Scenius cooperative, which is dedicated to providing accounting services and is the most important in the country in its field, to close down. It has been accused of unspecified "serious and repeated violations," dpa reported.
The Ministry of Finance and Prices claimed that the cooperative was carrying out work that didn't appear in their company mission, something which Scenius has denied.
"They are accusing us of providing services which we aren't authorized to, and it isn't like that, there are legal provisions that back our work," Alfonso Larrea, the commercial director at Scenius, told dpa.
The measure against Scenius comes after Cuban authorities put a freeze on issuing new licenses for most private workers and businesses.
Scenius was created in 2015 as an initiative by three associates and a start-up capital that didn't even reach 300 USD. In just two years, it has managed to grow to over 200 cooperative associates and has invoiced services worth over two million USD, making it the most important cooperative in the country.
Its services are focused on accounting recording, inventory controls, tax advice or the assessment of company finances.
Today, it has more than 150 clients, mainly state companies from sectors such as industry, communications and agriculture.
The ministerial resolution forces Scenius to communicate the cessation of its services to clients within a maximum of 30 days, to finish these services and to begin the liquidation process of the cooperative.
"We believe in justice for our country, that's why we are going to begin a legal complaint process," Larrea said to dpa.
Cuban authorities have stated that the measures they have taken in recent weeks with regard to the private sector don't mean taking a step back in opening up the national economy. Nonetheless, the reaction both nationally and internationally has been just the opposite.
"I don't believe this is a curb on the reforms process, but a restructuring, President Raul Castro himself has said that there needs to be different forms of business management in the country," Larrea claimed.
Five years ago, the Cuban government legalized non-agricultural cooperatives, within the legal and economic reforms initiated. Scenius was one of the more successful ones.