Cuba Hosts Iranian Legislators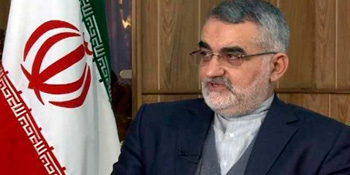 HAVANA TIMES — An Iranian parliamentary delegation left Teheran for Havana Monday morning (March 3), according to a brief news item from IRNA the Iranian News Agency. The group is headed by Alaeddin Boroujerdi, chairman of the Assembly's National Security and Foreign Policy Committee.
The delegation will be in Cuba and Venezuela on a six-day visit. The official purpose is "to discuss bilateral issues with senior officials."
The Iranian parliamentarians were forced to postpone the trip 24 hours and change their flight route after the United States refused to allow their plane — a Russian Aeroflot aircraft — to fly through U.S. air space, the IRNA report says. The news agency did not say how many parliamentarians are aboard.
In late January, the Cuban ambassador to Iran, Vladimir Andrés González Quesada said in Teheran that a Cuban economic delegation will visit Iran in April. He was quoted by IRNA as saying that Cuban Foreign Minister Bruno Rodríguez Parrilla will also visit Iran, in July of this year.
González Quesada told IRNA that the recent visit to Cuba, Venezuela and Bolivia by Iranian Deputy Foreign Minister Majid Takht Ravanchi "proved that Iran attaches great importance to the expansion of ties with Latin American countries."
On Jan. 14, while in Havana, Takht Ravanchi said that "Iran is ready to boost its bilateral ties with Cuba at different levels." IRNA reported that he and Rodríguez Parrilla "explored avenues for bolstering and reinvigorating bilateral ties."
On Feb. 13 in Havana, the Cuban Institute of Friendship with the Peoples (ICAP) celebrated with the staff of the Iranian Embassy the 35th anniversary of the Islamic Revolution.
This month, on March 1, the staff of the Cuban Embassy in Teheran was invited to tour the city of Karaj by the Iran-Cuba Friendship Association. The Cuban diplomats toured local cultural and sports sites and sampled food typical of Alborz province, a Prensa Latina report says.