Cuba Hosts Japanese PM Shinzo Abe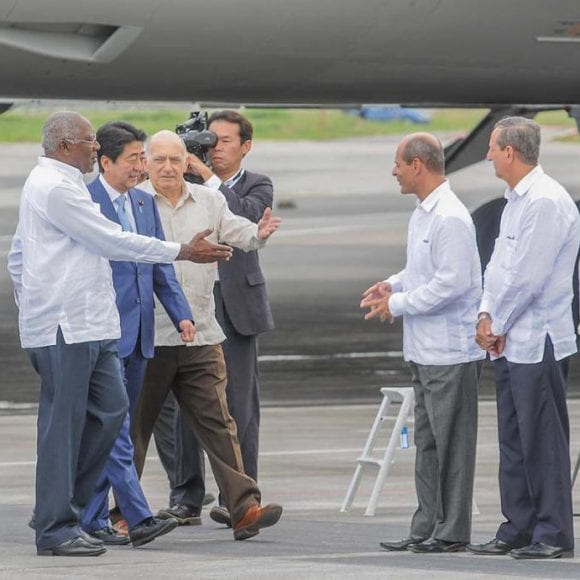 HAVANA TIMES – Japanese Prime Minister Shinzo Abe, arrived Thursday in Havana for a historic visit, the first ever by a Japanese premier to Cuba, with the aim of promoting a new stage of relations between the two countries, reported cubadebate.cu
Abe arrived from from New York, where he participated in the 71st session of the UN General Assembly.
The prime minister will meet later in the day with General/President Raul Castro.
Abe's visit to Cuba, was preceded in May, 2015, by his Foreign Minister Fumio Kishida, also the first Japanese foreign minister to visit the island. At the time, Kishida anticipated the beginning of a new road between the two countries and called it an opportune time to expand bilateral relations.
In recent months steps were taken to strengthen ties between Cuba and Japan when Vice President Miguel Diaz-Canel visited Tokyo, the highest level visit since Fidel Castro in 2003.
On that occasion, Diaz-Canel commented on the opportunities available in Cuba for the participation of Japanese businesses in the development plans of the nation's economy. He pitched the "updating" reforms of the Cuban economic model, the favorable new law on foreign investment and the creation of the Special Development Zone at Mariel, west of Havana.