Cuba Is a Regional Player, says diplomat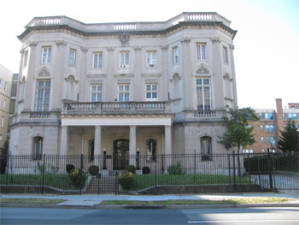 HAVANA TIMES — Cuba has become a "player" in Latin America, and the United States cannot continue to ignore that fact when looking for a way to overcome its "failed" policy towards the island, said the head of the Cuban Interests Section in Washington, Jose Cabañas.
The chief representative of Cuba in the United States participated Thursday in an unusually open discussion with experts and journalists at the Inter-American Dialogue, a Washington think tank.
"We believe there's a chance to sit down, talk about our differences and reach agreements," said Cabañas.
The Cuban diplomat said this possibility is likelier because Latin America is now going through a "new process" with "different speeds and colors," and the continent is no longer willing to tolerate the US embargo of Cuba like it did in the 1960s.
In this "new Latin America," he said, the island is now an active "player", as is demonstrated by its current presidency of CELAC (the regional bloc of Latin American and Caribbean states that excludes the US and Canada).
"Cuba is a player, we have relations with all Latin American and Caribbean countries," Cabañas insisted.
The veteran diplomat — who assumed the Cuban Interests Section five months ago with both "new and old" ideas about how to talk to Washington — warned of the opportunities slipping by due to the current political immobility.
"We believe there are many opportunities to expand the relationship, but what I regret is that we're missing many opportunities that could be beneficial to our peoples," he said, adding that at the core of this inaction is a "political decision."
Nevertheless, Cabañas didn't mention one of the main obstacles of improved relations for the Obama administration: the case of US intelligence "contractor" Alan Gross.
The US citizen was arrested in December 2009 while trying to smuggle sophisticated banned communications equipment into Cuba. Gross was sentenced in March 2011 to 15 years in prison for "acts against the independence or territorial integrity of the State."
The US operative argues that the cutting edge equipment was designed simply to facilitate Internet access to the Jewish community in Cuba.
The Gross case has been a heavy burden on relations with Washington, which is calling for his immediate release – if only on humanitarian grounds given the precarious state of health of several members of the Gross family and of the prisoner himself (though Cuban doctors have examined him and given him a clean bill of health).
Havana has tried to negotiate the release of Gross in a possible trade for five Cuban agents imprisoned in the United States since 1998 on charges of "conspiracy to commit espionage." So far, Washington has refused to link the two cases.