Cuba Laments IOC "No" to Baseball
By Circles Robinson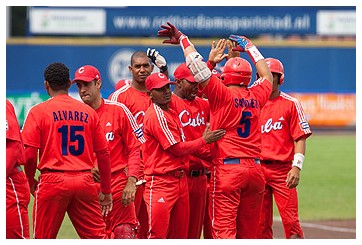 HAVANA TIMES, August 14 – Cuban sports authorities and fans regretted the news on Thursday that the International Olympic Committee (IOC) had voted not to return baseball to the 2016 Olympic Games after it had already been axed from the 2012 London Games.
Other sports rejected from consideration as IOC disciplines were softball, squash, and karate and roller sports.  Golf and rugby are still under consideration.
The site for the 2016 Olympics is being contested by Madrid, Rio de Janeiro, Chicago and Tokyo.  The vote is set to take place in early October.
In expressing the island's rejection of the IOC decision, Cuban Olympic Committee president Jose Ramon Fernandez noted that baseball is "a sport at the reach of the masses" while noting that "golf is an elite sport for upper classes."
Cuba has been among the countries leading the appeal to reinstate baseball, which was in the 2008 Olympics with South Korea taking the gold medal in a tough 3-2 win over Cuba. "Baseball should never have been removed" from the Olympics, but its supporters were unable to obtain the votes for its return.