Cuba Loses Star Baseball Player Jose Dariel Abreu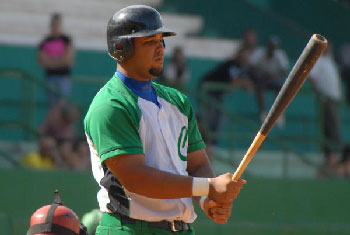 HAVANA TIMES — Of the many Cuban baseball players clandestinely leaving the island in recent times, the defection announced this week of the power hitting first baseman Jose Dariel Abreu, 26, will be hard felt on the Cuban national team and league.
Abreu played for Cienfuegos in the Cuban league and when declared a free agent by Major League Baseball could be in line for a big payday, possibly more than the US $42 million contract signed by the younger Cuban sensation Yasiel Puig with the Los Angeles Dodgers.  Puig also played for Cienfuegos.
"Pito" Abreu reportedly left Cuba en route to Haiti and later crossed into the Dominican Republic, a country, along with Mexico, that several Cuban ballplayers have used as a trampoline to get to the USA and the Major Leagues.
Abreu was highly touted by scouts at the World Baseball Classic in March 2013, where he hit .360, smashed three homers and drove in nine runs for Team Cuba. He is considered an even better hitter than Yoennis Cespedes, in his second year with Oakland, and Puig the rookie sensation at L.A.