Cuba Mum on Visit by US Senators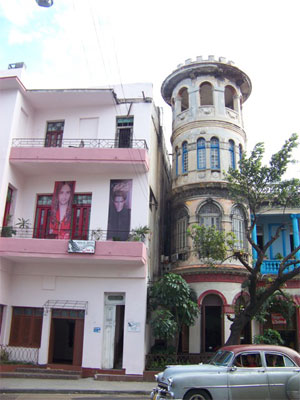 HAVANA TIMES — A delegation of five US Senators and two House members arrived in Cuba on Monday but you wouldn't know it from the Cuban online and print media, which have thus far chosen to ignore the visit.
The high level congressional delegation is expected to meet with  Cuban foreign minister, Bruno Rodríguez, outgoing parliament chair Ricardo Alarcon and possibly President Raul Castro, reported Reuters.
The news agency said the US politicians would also visit the former home of author Ernest Hemingway, now a museum on the outskirts of the capital, and meet with the diplomatic corps.
The group is led by Sen. Patrick Leahy (D-Vermont) and includes fellow Democratic Party Senators, Debbie Stabenow (Michigan), Sherrod Brown (Ohio) and Sheldon Whitehouse of Rhode Island. Also part of the delegation is Arizona Republican Senator Jeff Flake and Democratic House of Representatives members Jim McGovern (Massachusetts) and Chris Van Hollen (Maryland).
The agenda of the US legislators is said to include Alan Gross, 63, a covert US operative serving a 15-year sentence for violating Cuban security laws. They are also seeking information about the economic, property related and immigration reforms instituted by the Castro government.
The overall goal of the visit appears to be seeking out a path to improved US-Cuba relations.
"Every one of us has an interest in Cuba," Leahy told the foreign press upon his arrival. "We all want to see relations improve and both sides take steps in that direction," he added.
The United States maintains a half century embargo on Cuba to try and bring down the Castro government through economic hardship.  It also forbids ordinary US citizens from traveling to Cuba without a special US Treasury Dept. license.
Meanwhile, the Cuban government welcomes tourists from all countries including the US. It has garnered support from 188 countries at the United Nations in calling for an end to the embargo which includes third country sanctions for doing business with Cuba.