Cuba: New President Promises Continuity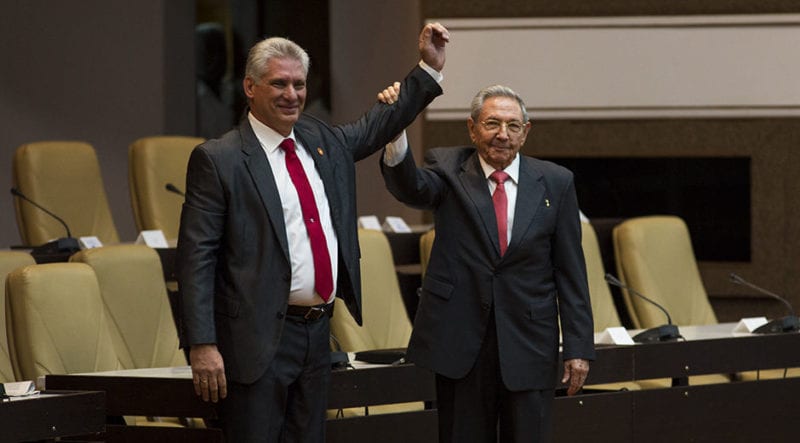 HAVANA TIMES – The new Cuban president, Miguel Diaz-Canel, assured today that the mandate he initiates will be to give "continuity to the Cuban Revolution in a historical and crucial moment," reported dpa news.
"The Revolution continues and will continue," said Diaz-Canel during his first speech as the new president of Cuba before a plenary session of the National Assembly, where he affirmed that "the Cuban Revolution continues to be olive green and ready for future battles."
"Today we begin a mandate in the service of a nation", were the first words as president of Cuba by Miguel Díaz-Canel, who acknowledged that "we are not inaugurating just one more legislative period".
Díaz-Canel dedicated "the first thought to the historical generation that made the revolution" and pointed out that "Cuba expects us to be like them".
"I come to work, not to promise anything," said Diaz-Canel, who expressed his commitment to work for compliance with the economic "guidelines" program, approved by the Communist Party of Cuba.
"Only intense and selfless work will give new victories to the homeland and socialism," said Diaz-Canel, aware of the delicate economic scenario he faces.
After obtaining all the 604 votes of the deputies present (one was absent), the arrival of Diaz-Canel to the Cuban presidency is historic because for the first time in decades there will not be a Castro in front of the Cuban government, but political changes are not on the new leader's agenda.
"Here there are no spaces for a transition that does not recognize the legacy of so many years of struggle," said Diaz-Canel in a clear message that he will not get out of line with the one-party system in Cuba.
Díaz-Canel highlighted the achievements in the international arena of ??the Raul Castro presidency includingnthe restoration of diplomatic relations with the United States after decades of confrontation and hosting the signing of the peace agreement in the Colombian conflict.
The new Cuban president said that in view of the "growing threats to international peace and security," Cuban politics will "remain unchanged without making concessions to national sovereignty," which is why he said the Cuban government "will not accept to negotiate its principles, nor any conditioning."
The Cuban Parliament approved today that at the next parliamentary meeting the deputies will ratify the conformation of the new Council of Ministers, directed by Miguel Diaz-Canel.