Cuba OKs Private Real Estate Agents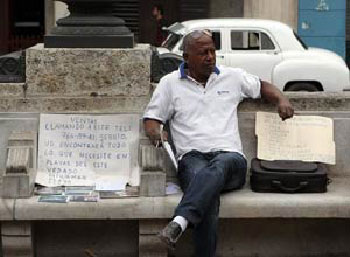 HAVANA TIMES — Cuban authorities have made the job of real estate agent a legal private economic activity instead of the tolerated illegal job it has been for many years in the swapping and sale of homes, reported dpa news, reported dpa news.
Since the liberalization of the sale of homes almost two years ago, the function of the "runners", as they are called, has become more popular on the island.
Raul Castro's government is in the process of making numerous reforms, called "updating" the country's economic system with market elements, after decades of state monopoly.