Cuba Play Ball Baseball Preview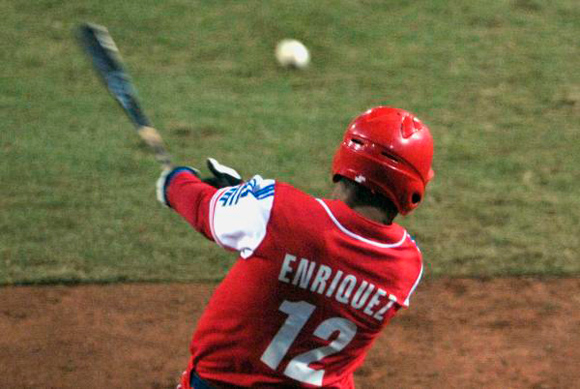 HAVANA TIMES, Oct. 27 – A new Cuban baseball season is about to begin this Sunday with the defending champion Havana Province to play runner-up Villa Clara.  Cuban baseball expert Peter C. Bjarkman just sent us his first Cuban Baseball Report for the 2009/2010 action.
Cuba Awaits New Season
By Peter C. Bjarkman*
There was much speculation in Cuba during the weeks following the conclusion of World Cup play about possible drastic overhauls in the structure of the island's national baseball programs. Most of this noisy chatter directed at the upcoming National Series season and involved persistent rumors about proposed shifts in the length and format for regular season and also postseason play.
Several ballplayers had already confided to this writer in Italy during World Cup action that they had been alerted this past summer to a planned shortening of the National Series and the likely introduction of a follow-up eight-team Super League campaign. The same ballplayer sources also suggested that the new winter domestic league season would likely begin as early as mid-October, almost two months earlier than the norm.
Shortly after the IBAF September tournament concluded the Cuban press did indeed publicly announce a forthcoming two-tier season-one that would actually open on the first weekend of November and would also resurrect a recently dormant "Super League" spring campaign.
Island-based fans and press alike immediately began speculating that the newly announced structure was a clear response to losing the World Cup crown a second straight time to Team USA. But the fact that Cuban players were already talking of structural changes at the outset of IBAF tournament strongly suggests that any alterations in the Cuban baseball agenda were not in any way a knee-jerk reaction to defeat but rather were part and parcel of a well-thought-out plan that had for some time already been largely in the making.
Such overbearing complaints about National Series shortcomings and redundant calls for reforms in the structure of island baseball are quite the norm in Cuba, where victory on the international stage has long been taken for granted and where any temporary setbacks for the showcase national team are treated as something of a true national crisis.
For decades the Cubans dominated nearly every international competition in sight, although as impressive as that domination was, it admittedly often came against inferior opposition consisting of lame and inexperienced collegiate clubs or second rate amateur outfits. Although for years Cuban fans understandably clamored to see their heroes compete against top-level professionals, once that dream became a reality those same boosters have experienced considerable difficulty in grasping the changed contours of today's elevated international playing field.
Even second-place finishes against top pros with MLB credentials (such as in the 2006 WBC, or last month's IBAF World Cup) now cause a cacophony of domestic outcries about the perceived "sad state" and "near demise" of contemporary Cuban baseball.
Blame is cast (largely falsely) at presumed flaws in the National Series structure (too many teams, not enough games, overuse of pitchers) or at erosions in the island's baseball culture (defections to professional leagues by top prospects, lending out of too many coaches to Europe or to neighboring Caribbean nations, favoritisms in the national team selection process). In recent weeks these same old complaints have been repeated on the island ad nauseam and the renewed plea for reactionary changes has been again almost deafening.
Speculation Behind, Status Quo Prevails
Of course it was all once again merely much ado about nothing. At an October 13 Havana press conference it was at last "officially" announced by INDER spokesman Higino Vélez that Cuba's national baseball commission was sticking firmly with the trusted status quo. In the end there will be no changes whatsoever when a forty-ninth edition of the National Series season finally debuts on Sunday, November 1, in San Jose's Nelson Fernández Stadium.
The only modification will be the slightly earlier starting date. This year's Cuban League will display precisely the same appearance as all other National Series seasons of the past dozen years (the current 90-game season format having been first introduced back in 1998).
The traditional league opener this coming Sunday will once again pit last winter's post-season finalists-the Habana Province Cowboys and Villa Clara Orangeman-in a one-game ceremonial match staged in the ballpark of last winter's league champion.
All sixteen league teams swing into action the following week for a 90-game campaign that lasts until late February. This year's earlier start (play began in late November or early December the past several winters) means that post-season games will now be staged in March rather than late May and early June, a most welcome change given the normal early-summer rainy season that played havoc with last June's final round of championship playoffs.
As last season, four ball clubs from each eight-team division (Occidental League and Oriental League) will qualify for playoff action.  All league teams from both divisions will meet an equal number of times during the regular campaign, with each league team playing a three-game home and road series with each of its fifteen rivals. And the widely rumored "second season" or Super League will remain on the back burner for at least another winter.
Changes might well be a welcomed development on the Cuban baseball scene, but it seems that these desired modifications have more to do with current fan expectations (or perhaps fan appreciations of their own national sport) than with any true weaknesses in national baseball structure itself.
Gone and hardly missed is the era of single-country domination of international baseball tournaments. Those days unraveled during the August 1999 Winnipeg Pan American Games-with a return to wooden bats and the integration of top-level professionals into IBAF-sponsored events.
It is now long past time for Cuban fans to stop lamenting the disappearance of easy victories against soft rivals and instead to begin celebrating just how well their teams (drawn from a slim island population of less than 12 million) actually still fare against crack big leaguers and Triple-A all-stars representing Japan, Korea and the rival United States.
Competitive Season Promised
World Cup disappointments aside, Cuban fans now certainly have plenty to look forward to with a new unfolding season that promises renewal of the heavy offensive displays marking recent campaigns.
Hot pennant races will likely feature rivals Pinar del Río, Sancti Spíritus and pitching-rich Habana Province in the western sector, and Villa Clara, Santiago, and last year's surprise, Ciego de Avila, out east.
And record-level individual hitting and pitching performances will likely also dominate the headlines.  Two recent seasons have witnessed a major assault on league slugging standards, with Santiago's Alexei Bell being the first to cross the single-season 30-homer plateau in 2008 (with a record 31 four-baggers and also a previously unmatched 111 RBI), and Granma's Alfredo Despaigne last season besting Bell's short-lived mark by a single round tripper.
Bell has reportedly now fully recovered from an eye injury suffered in last winter's league opener, and Despaigne continued his long-ball heroics this past month with a new World Cup record of 11 circuit blasts in 15 games. Recent emergence of other young sluggers like 20-year-old Cienfuegos phenom José Ariel Abreu and Despaigne's Granma teammate Yoennis Céspedes also suggest that a league home run record will more than likely fall for a third year in a row.
Lazo Back, Michel Enriquez Tops Batters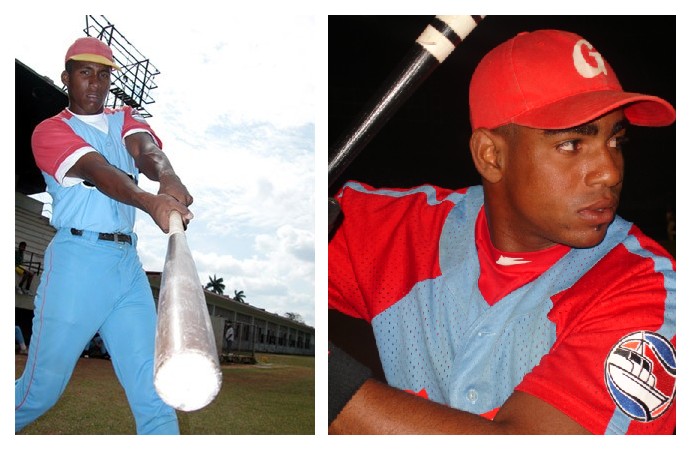 On the pitching front, veteran Pedro Luis Lazo will return for at least one more campaign (his 19th) with renewed motivation to increase a career record of 249 lifetime victories. And ageless veteran Carlos Yanes (Isla de la Juventud)-one of the few pitchers from any top-level circuit ever to both win and lose in excess of 200 ballgames-will continue to shadow Lazo and expand on this own lengthy list of lifetime pitching marks (which include standards for total losses, games started, game appearances, hits and runs surrendered, plus a dozen more similar categories).
And World Cup standouts Freddy Asiel Alvarez (Villa Clara) and Miguel Angel González (Habana Province) are two of the better mound prospects to emerge over the past dozen years.
Perhaps the biggest news entering the new season is the emergence of 11-season veteran Michel (Michelito) Enríquez (Isla de la Juventud) as Cuba's new career batting average leader (deadlocked with Omar Linares at .368). Legendary third baseman Linares retired with that distinction back in 2002 but later slipped into the number two career slot under the assault of six-time league batting champion Osmani Urrutia (Las Tunas). Urrutia-who hit .422 across the entire five-season stretch between 2001 and 2005-saw his own average rise into the low .370s before a late-career dip (culminating with last winter's retirement) left him trailing both Enríquez and Linares.
For his own part, Enríquez snapped Urrutia's five-year run of batting crowns when he hit a remarkable .447 (second best ever) during the season surrounding the inaugural World Baseball Classic.  This past year the 30-year-old national team DH won a second league crown, nipping Yulieski Gourriel (.401 to .399) on the final day of the National Series campaign. Enríquez also recently earned another career distinction during the September World Cup when he finally took over as Cuba's all-time leading national team RBI producer.
A new National Series season in Cuba (the forty-ninth edition of the "revolutionary baseball" that now dates back to 1962) will also mean a renewed opportunity for international baseball fans to follow the action in one of the world's best and most competitive leagues.
Coverage of Cuban Baseball Season
This coming week will also witness launching of a renovated and much improved www.baseballdecuba.com website, one that will allow greater access than ever before to Cuban League standings, team statistics, photos, historical data and other important tidbits on the island national pastime.
The popular USA-based site will continue to offer easy links to all past international tournaments involving Team Cuba (complete standings, results, analyses and game reports for each past event) as well as current box scores, player stats, my own weekly English-language analyses, and site director Ray Otero's popular Spanish-language columns.
Former Havana Metros play-by-play announcer and Radio COCO reporter Yasel Porto will also offer columns directly from Havana. And once again the site will carry daily television (Cubavision International) and radio (Radio Rebelde) live Cuban League game broadcasts throughout the entire season.
Cuban fans may lament the recent setbacks in international tournaments. But the island's record is still entirely without rival on the international baseball scene. Before last spring's dual setbacks versus Japan in the WBC second round, the Cubans had either won or at least reached the finals in fifty straight major international tournaments-a record unparalleled for "dynasty" success in any sport during any era.
This fall's silver medal in Nettuno kept alive a string of thirty straight World Cup medal finishes (dating back more than a full half-century to 1952). The island's domestic league still ranks second in talent only to the North American "majors" and the Japanese professional leagues, and is unique in its practice of only employing native talent. One can only shudder to think about the talent level of the present-day MLB "big leagues" if that circuit allowed no foreign imports, or drew (as does Cuba) its entire playing personnel from a population the size of New York City alone.
In brief, Cuba's rare international successes and unique domestic league formula make for a most exciting brand of baseball entertainment. And there is every reason to believe that the coming National Series season will add still another chapter to the remarkable sporting spectacle that remains Cuban baseball.
*Peter C. Bjarkman is author of A History of Cuban Baseball, 1864-2006 (McFarland Publishers, 2007) and also writes for www.baseballdecuba.com. He will be providing regular weekly Cuban baseball updates for www.ibaf.org throughout the 2009/2010 international baseball seasons.