Cuba Plays Canada Tonight in Pan Am Games Baseball
By Ray Otero  (baseballdecuba.com)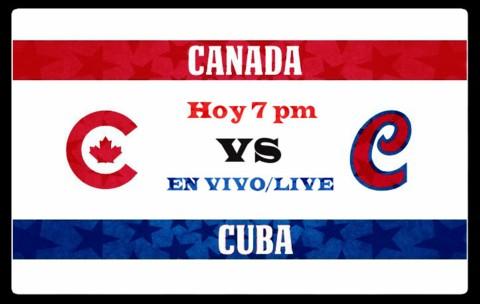 HAVANA TIMES — The Cuban and Canadian baseball teams square off at 7 pm ET on Tuesday in Toronto, in both teams fourth game in the Pan American Games baseball tournament.
Going into the contest, Cuba has a 2-1 record; defeating Colombia 10-3 and Puerto Rico 8-1, while losing to the USA 5-2. Host Canada is undefeated; winning 4-1 of the Dominican Republic, 10-3 over Colombia and 9-1 over Nicaragua.
Canada announced veteran righty Shawn Hill to start while Cuba is expected to send lefty Yoanni Yera to the mound.
The game can be seen online live here.
Related Post: Cuban bats come alive in 8-1 over Puerto Rico.