Cuba Reduces Restrictions on Cubans Abroad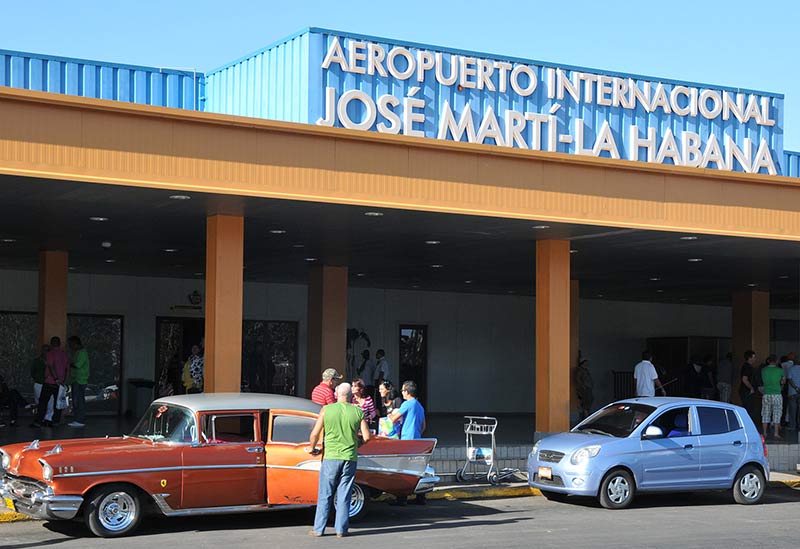 HAVANA TIMES – The Cuban government announced today that it will facilitate the acquisition of citizenship for children born to Cubans abroad and will eliminate some of the obstacles imposed on emigrants for trips to the island, reported dpa.
"The US government closes" [to immigrants] and "Cuba opens" [to Cubans], affirmed the Cuban Foreign Minister, Bruno Rodriguez, during an act with representatives of the Cuban emigration in Washington.
Rodríguez announced that the "prerequisite" would be eliminated, which required the children of Cubans born abroad to reside on the island for at least 90 days in order to obtain citizenship.
Among the measures announced by the Foreign Minister, and perhaps the most significant for many Cubans, is the elimination of the "Passport Validation" that must be granted by consulates to Cubans living abroad in order for them to travel to Cuba, part of time consuming and expensive (they must revalidate their passports every two years) and bureaucratic process.
According to official Cuban sources, 800,000 people with a Cuban passport currently live abroad, notes dpa.
The Cuban government will now allow Cuban citizens who left the country illegally to visit the island, many so-called rafters. The only exception mentioned are those who did so by way of the US Naval Base at Guantanamo.
The Ministry of Foreign Affairs of Cuba claimed that the exception is due to "the serious risks of such acts for national security".
Cuba also authorized Cubans residing abroad to enter and leave recreational boats from the western ports of Havana and Varadero, although it will later be extended to other recreational marinas. Cubans living on the island still lack this possibility.
"The Government of Cuba will continue to study new measures to update its immigration policy," said an official statement from the Cuban Foreign Ministry.
While many countries welcome their emigrants, for decades Cuba has rejected theirs, led by the insults and contempt they received from then-President Fidel Castro.
The measures announced today will come into effect as of January 1, 2018, and seek to ease immigration obstacles at a time of tension between Havana and Washington, the Cuban government said.
Under the pretext of alleged acoustic attacks on its diplomats, the United States took out most of its personnel from its embassy in Havana, suspending visa procedures. Then they announced that future applicants must visit the US embassy in Bogotá, Colombia, which is either impossible or very expensive for most Cuban applicants.
US officials also expelled 15 Cuban diplomats working at the island's embassy in Washington, something the Cuban government considered unjustified.