Cuba Reports that Evo Morales has Resigned in Bolivia
Vice president Alvaro Garcia Linera, also throws in the towel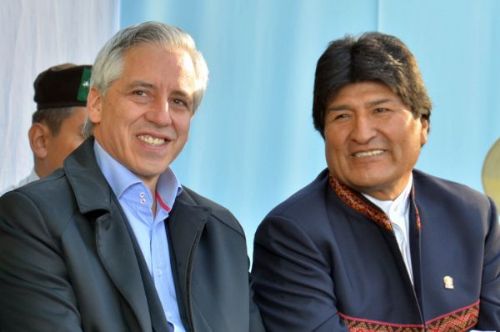 HAVANA TIMES – Cuba's official daily Granma reports this afternoon that Bolivian President Evo Morales announced his resignation on Sunday "after a violent wave perpetrated by opposition groups who refused to recognize the results of the October 20th elections."
VP Alvaro Garcia Linera also said that he will resign from his position. Morales leaves a country with high rates of human development, notes Granma.
A preliminary OAS report citing numerous serious irregularities in the vote tabulation process after the October 20 elections had led Morales on Sunday morning to announce new general elections. Hours later he resigned as well.
Granma noted that shortly before Morales' decision, the military high command of the Bolivian Armed Forces read a statement in which they called on the president to resign his position obtained at the polls in 2014. "In this way, a coup d'etat has taken place in Bolivia," said the Cuban Communist Party official newspaper.
The call for President Evo Morales to resign was made known by the commander in chief of the Armed Forces, William Kaiman, according to a Telesur report.
The military suggested that Morales leave the Presidency, referring to the violent situation in the country, and the holding of new elections as recommended by the Organization of American States (OAS).