Cuba Reshuffled the Deck, the Same Cards Came Out on Top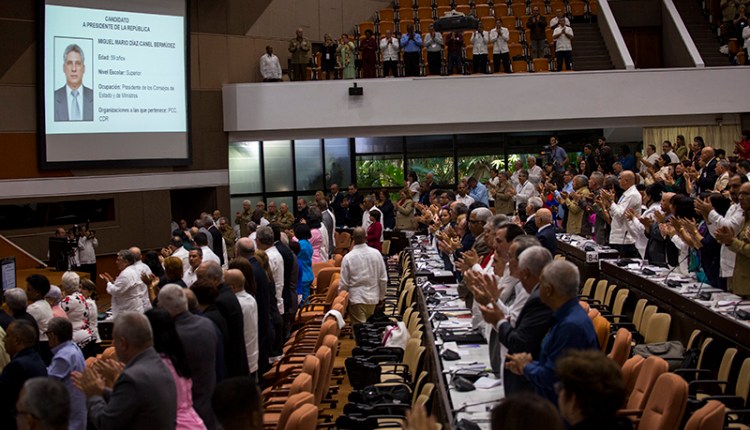 HAVANA TIMES – Billed as a major change in the way Cuba is governed, the internal restructuring that took place on October 10th amounted to new titles with the same faces. The 580 legislators voted virtually unanimously in favor of all the proposed candidacies.
Raul Castro, as the head of the Communist Party of Cuba, remains the most powerful person on the Island and his position was not up for a change. He says he will remain as the leader until 2021.
Miguel Diaz Canel will now be called president instead of president of the Council of State and Ministers.
Estaban Lazo remains as the president of the National Assembly and also picks up a second position as president of the Council of State.
Salvador Valdes Mesa will now be the lone vice president, instead of being the first vice president among six vice presidents that existed before.
A prime minister still to be appointed by Diaz Canel will head the Council of Ministers.
Meanwhile, the Cuban population continues to confront the crisis dubbed "temporary" by Diaz Canel, that brings back memories of the severely hard times of the 1990s after the collapse of the Soviet Union and the other Eastern European socialist countries.
The Communist Party and government blame any and all difficulties and shortages of fuel and basic products on the United States and its embargo. However, economists both within the country and abroad point to ineffective reforms as playing a big role in not getting the country moving forward, independent of the embargo.