Cuba Says Close to Foreign Investment Goal Despite Trump
Attracts $2 billion in promised investment despite tensions with the US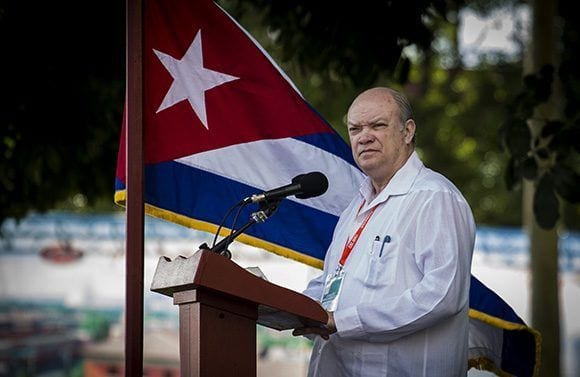 HAVANA TIMES – The Cuban economy received some US $2 billion of promised foreign investment this year despite the US embargo and the confrontation between the two countries since the presidency of Donald Trump, Rodrigo Malmierca, Minister of Foreign Trade, announced Monday.
"This shows that despite the attempts of the US government to strengthen the blockade and try to isolate Cuba, our country continues to arouse growing interest as a destination for foreign investment," said Malmierca.
The Cuban official affirmed that in addition to the committed capital of more than two billion dollars, there are also "several projects at an advanced stage of negotiation, which have real possibilities to materialize before the end of the year."
Malmierca made these highly optimistic statements when inaugurating the 35th edition of the Havana International Fair (FIHAV) that seeks investments especially in the sectors of tourism and energy.
In 2014, Havana approved a new Foreign Investment Law to attract the flow of foreign capital. According to official calculations, the Cuban economy needs at least 2.5 billion dollars a year to guarantee the growth of the country.
During the two years following the approval of the law, a total of only 1.500 billion dollars of foreign direct investment were registered, leading President Raul Castro to call on officials to streamline administrative processes.
In addition to internal problems, the Cuban government points to the US embargo and the cooling of relations with the United States as causes of the slowdown in its economic growth.
After half a century of rupture, Cuba and the United States announced at the end of 2014 the resumption of their diplomatic relations, but since the arrival of Donald Trump in the White House in 2017, relations have been strained again.
Last June, the US president prohibited US companies from doing business with companies led by the Cuban military and recently said he will not lift the embargo until "there is total political freedom for the Cuban people."
In this edition of the International Fair of Havana there are 17 US companies present, down from 40 in the previous edition.
The Havana International Fair (FIHAV) is the most important commercial event in the Caribbean. Through Friday, more than 3,000 entrepreneurs from some 70 countries are expected to participate.
During FIHAV, the Cuban Government will present its Investment Portfolio for the 2018 period, which includes more than 400 projects to attract foreign capital.
The proposals are focused on the sectors of industry, agriculture and food processing, tourism, mining, oil, renewable energy and biotechnology.