Cuba Sends Corrupt Officials to Prison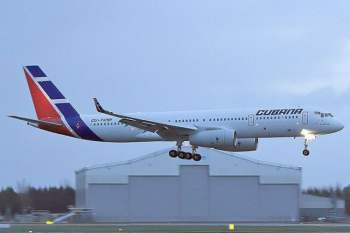 HAVANA TIMES, June 6 — A Havana court sentenced 14 unnamed Cuban officals and a Chilean businessman for corruption charges in the civil aeronautics and travel industries, reported government sources on Monday.
The Chilean, Marcel Marambio, is the brother of Max Marambio a long-time friend of Fidel Castro who was sentenced last month in another related case in the food industry to 20 years in prison.  Also tried in his absence, Marcel Marambio received a 15-year sentence for fraud, bribery and the falsification of documents.
The names of the Cubans sent to prison for three to ten years for bribery and falsified documents were not disclosed.
The former head of the aeronautics board, General Rogelio Acevedo, was removed from his powerful post when the scandal broke a little over a year ago.  No mention was made whether he was one of those sentenced.
For more information on the case see: Cuba's White Collar Corruption.
—–
A later report listed the following Cubans as those convicted and sentenced.  It did not state what their jobs were.
Oscar Pau Leyva and Miguel Ángel Almaguer (10 years); Ramón Valdivia Acosta, Oscar González Rodríguez and Reinaldo Torres Hernández, (8 years);  Roberto Hernández Iglesias ( 7 years) and Lucy Hortencia Leal Díaz (six years); Francisco Lázaro Márquez Granda, Javier Sánchez Egozcue, Lourdes Esmelda Fernández Díaz, Elio Hildo Mora Despaigne, Dagoberto Guerrero Cabrera and Sonia Alpízar López (5 years); Eugenio Serapio Cliville Mejías (4 years), and Bárbara Alina Barrios Caddevila (3 years).