Cuba State Security Frees HT Writer Osmel Ramirez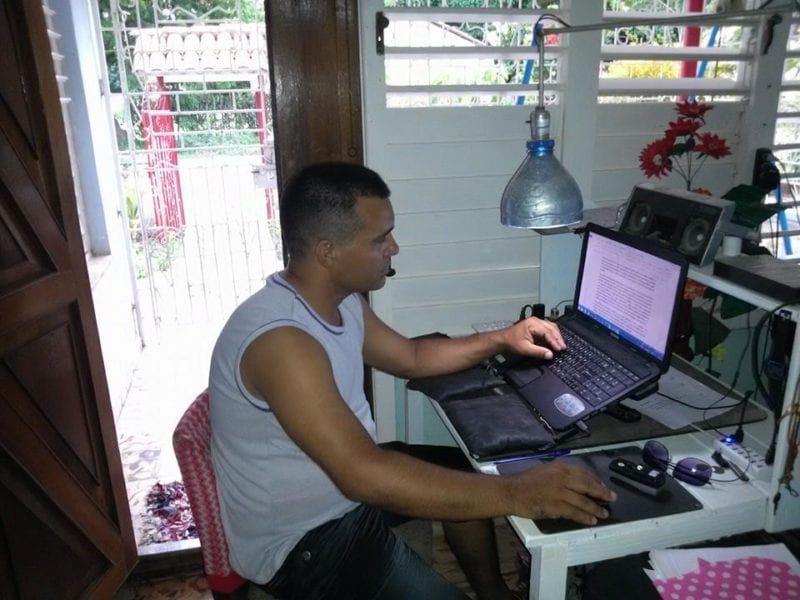 HAVANA TIMES – Osmel Ramirez Alvarez, a Havana Times contributing writer, arrested last Friday at his home in Mayarí and later taken to a State Security facility in the city of Holguin, was released late Monday afternoon.
"I am free! Today at 5 pm, some 72 hours after I was detained at my house, they freed me from the Pedernales detention center in Holguín. Greetings to colleagues and readers," wrote Osmel in a brief message.
We still do not know if they returned the equipment confiscated, including his computer, "due to lack of property papers", when his house was searched and he was taken to the Mayarí police station.
Osmel's wife, Idalia, traveled to Holguin, some 60 miles from Mayarí on Monday in hopes of seeing him, but the visit was not authorized. The instructor handling the case was not there.
Instead, another officer spoke with her and made it clear that they know everything she talks about and what she writes [on her text messages]. He tried to scare her by saying that she is not helping her husband; on the contrary, she would also be complicating her own situation by collaborating.
The arrest of Osmel occurred, supposedly, "for recording on USB drives without a license and for his writings, which go against the principles of the revolution."
They informed Idalia, that possibly on Friday she would be able to visit him and take him a snack.  Then later in the day came his sudden release.
It was expected that within seven days the State Security authorities would determine what to do with Osmel. The wife had been told that they would make "an example" out of him. Idalia and Osmel have a little daughter, who has also suffered this unjust situation.
NOTE: The Havana Times collective knows that what Osmel experienced may happen tomorrow to any other contributing writer or photographer. We denounce this unjust treatment for expressing ideas and sharing experiences.  We believe that any citizen can -and should- think about their environment and try to transform it into something better. No to the criminalizing of criticism!