Cuba Suspends Gay Rights Parade on Government Whim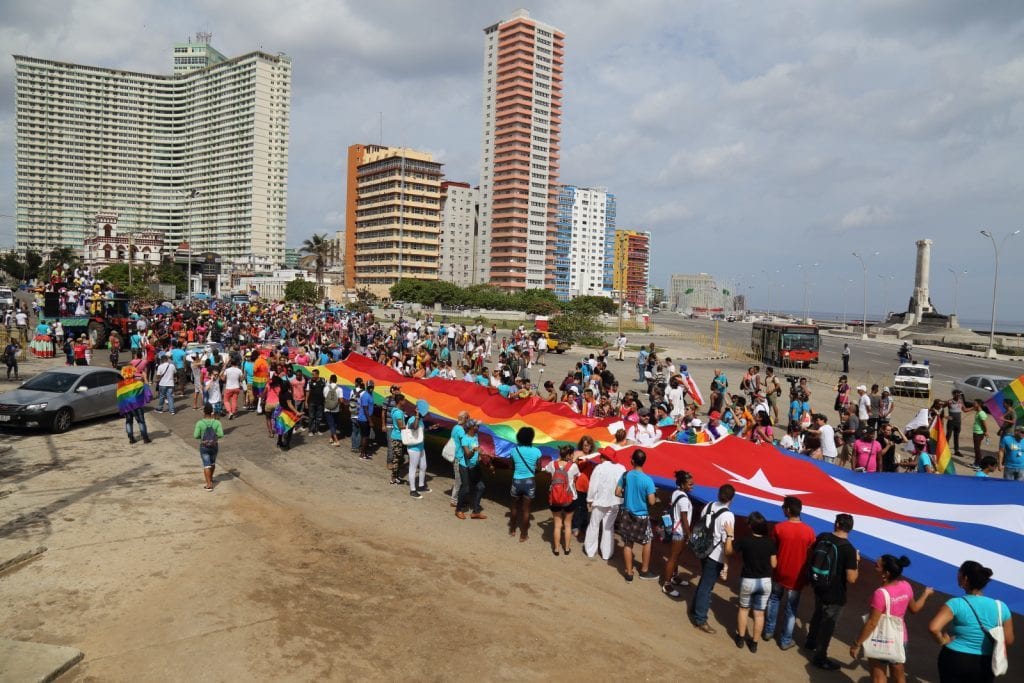 HAVANA TIMES – Cuban authorities ordered on Tuesday that a gay rights parade traditionally held in central Havana will not take place this year, without giving a clear reason, reported dpa.
"Complying with the guidelines of the Minsap (Ministry of Public Health) the Cuban Conga against Homophobia and Transphobia will not take place this year, because of circumstances which would prevent a successful event," the national center for sexual education (Cenesex) said in a statement.
Without a clear reason given for unilaterally suspending the annual event, which shows that virtually no independent public activities are allowed on the Island, speculation abounds that the government does not want to offend the conservative Evangelical churches who oppose gay rights in general.
Cenesex is a state-run center is headed by Mariela Castro, daughter of former president Raul Castro, who last year championed the inclusion of same-sex marriage in Cuba's new constitution. The formulation which would have paved the way for same-sex marriage was removed from the final document after stiff opposition by conservative communists and evangelicals.
"The new tensions on an international and regional level directly and indirectly affect our country and have a tangible and intangible impact on our daily lives and the implementation of politics on the Cuban state," Cenesex said in trying to justify the decision.
The "Conga against homophobia" has been held in central Havana since 2007 as the main event of a period focused on raising awareness of the rights of the homosexual community in Cuba.
The parade is usually held around May 17, the International Day Against Homophobia, Transphobia and Biphobia, and is the moment of greater visibility of a group that experienced harassment at the beginning of the Cuban revolution.