Cuba to Host Dancers from the Quenedit Ballet School of San Antonio, Texas
Dancers invited to participate in annual workshop at Cuban National Ballet School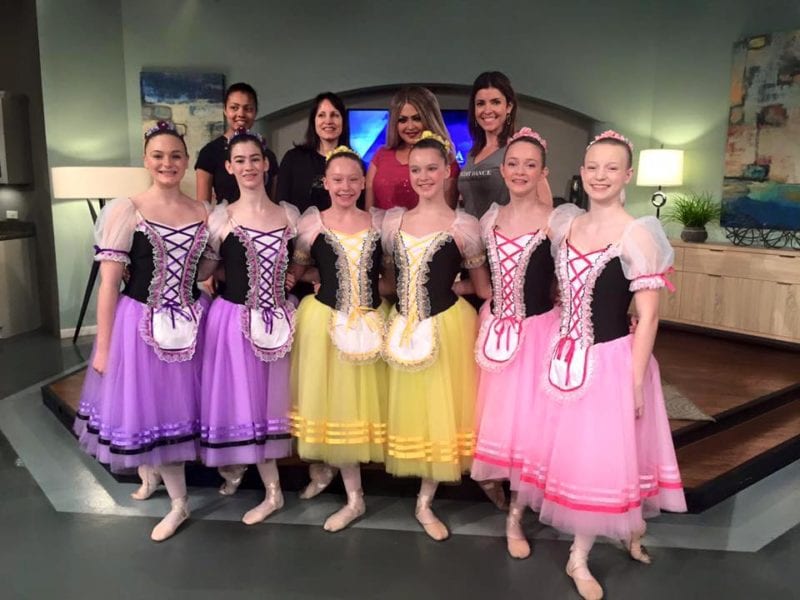 HAVANA TIMES — Press Release: The Quenedit Ballet School (QBS) of San Antonio, Texas has seven students aging in range from 12-17 that have been invited to participate in the Cuban National Ballet School's annual workshop March 21-25, 2016 in Havana, Cuba.
Ms. Ramona De Sáa co-founder of National School of Ballet Fernando Alonso (previously Cuban National Ballet School) visited Quenedit Ballet School when the Quenedit Dance Theatre rehearsed and performed their 2015 Nutcracker. After spending one week in San Antonio with the Quenedit Ballet School students, Ms. De Sáa was so impressed with their discipline, dedication and technique that she invited them to the Cuban National Ballet School for their annual workshop.
The Cuban National Ballet School is the biggest ballet school in the world and the most prestigious ballet school in Cuba producing many world-renowned dancers. Throughout their week in Havana, the students will take Ballet, Repertoire and Pas de Deux classes. They may also perform two of their award-winning competition pieces: 3 Breaths, a contemporary piece choreographed by Johnette Rutledge as well as Swanhilda's Friends from Coppelia, choreographed by Marius Petipa, staged by Ernesto Quenedit and Catalina Garza.
The seven QBS students traveling to Cuba are Erin Butts, Abigail Davis, Raleigh Ledford, Olivia Mattivi, Erin O'Connor, Jadelyn Stanfill and Brittany Vahalik. Accompanying the students are the Quenedit Ballet School directors Ernesto Quenedit, former Principal Dancer with Cuban National Ballet, and Catalina Garza.
"We are so proud of our students. This is a wonderful opportunity for them to meet and take classes with students from such a prestigious ballet school," said Catalina Garza. "The girls will benefit from the instruction of Ballet Masters from all over the world, and we could not be more excited they have been offered this unique experience."
About Quenedit Ballet School
Since 2010, Quenedit Ballet School (QBS) has offered year round, professional level dance training in San Antonio, Texas, for students ranging from toddlers to pre-professional teens. QBS directors, Ernesto Quenedit and Catalina Garza are passionate, dedicated teachers sharing their love of dance. They draw on their combined twenty year professional, international dance careers to transform their dancers into artists. For more information about Quenedit Ballet School, visit our website.
About Quenedit Dance Theatre
Quenedit Dance Theatre is a pre-professional dance company offering talented dancers additional opportunities to perform for the San Antonio community. Students participating in the Quenedit Dance Theatre explore the artistry of dance with professional choreographers, both faculty and guest instructors. To learn more about Quenedit Dance Theatre, a non-profit 501(c)(3) organization, visit our website.
Connect with us on Facebook: Quenedit Ballet School and Quenedit Dance Theatre