Cuba to Play WBC Round 1 in Japan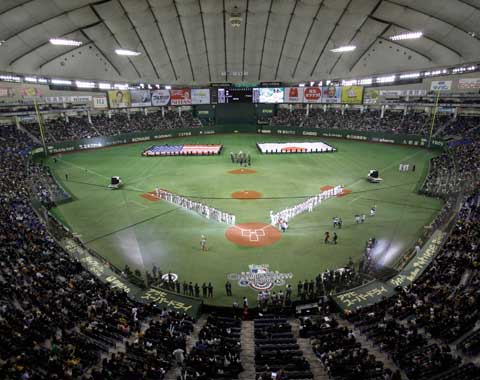 HAVANA TIMES — The rumors over recent weeks were confirmed on Tuesday when the World Baseball Classic authorities announced the four groups for the tournament to take place in March 2013.
Cuba, runner up in 2006 and sixth place in 2009, will play both round one and a possible round two in Japan.
During the first round, Cuba's Group A rivals are the host Japan, winner of both the first two World Baseball Classics, China and a fourth team to be announced after the final qualifying match ups.
Group B will play its round one in Taichung, Chinese Taipei with South Korea, Australia, Holland and one more team to face off.
Group C will play in San Juan, Puerto Rico with the host squad qualified along with Venezuela and the Dominican Republic and one to be announced team.
Group D plays its first round in Phoenix, Arizona among Team USA, Mexico, Italy and one to be announced team.
The top two teams in each group move on to the second round of play to take place in Tokyo (qualifiers of Groups A & B) and Miami (qualifiers of Groups C & D).
The semifinal and final games will be played in San Francisco, California.