Cuba to Semifinals with 9-5 Win Over DR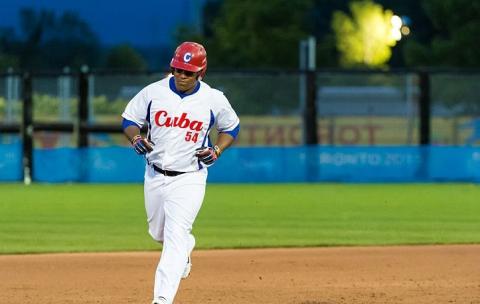 HAVANA TIMES — With little room for another defeat, the Cuban national baseball team went into Ajax Park Stadium in Toronto on Wednesday and got the job done starting with a big first inning rally, reported Ray Otero of baseballdecuba.com.
However, five runs in the opening frame proved more than necessary for the 9-5 victory over the Dominican Republic, which places Cuba in the semifinals of the Pan American baseball tournament once again.
The winning pitcher was starter Lazaro Blanco, who gave up two runs in five innings.  He was relieved by an ineffective Ismel Jimenez (three runs in three innings) and closer Hector Mendoza, who posted a final scone.  Alfredo Despaigne had a two-run homer for Cuba.
Cuba plays its final game of the qualifying round on Thursday against the struggling Nicaragua at 3:35 p.m. (ET). Friday is a rest day for the Cubans who will play their semifinal game on Saturday, most likely against the USA or Canada depending on how the standings conclude.
HT will be informing our readers of how to see the  semifinal game online.