Cuba, USA Maintain Divergent Views on Human Rights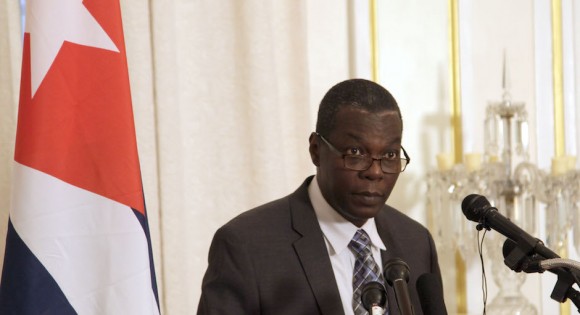 HAVANA TIMES — High level representatives of the United States and Cuba held talks Tuesday in Washington on human rights, without any of the two governments changing their positions on this thorny issue, reported dpa news.
The preparatory meeting on human rights precedes a more formal dialogue on this issue, planned for a date and place to be determined by the two governments.
The US delegation was headed by Undersecretary of State for Democracy, Human Rights and Labor, Tom Malinowski. Across the table sat Pedro Luis Pedroso, Deputy Director General of Multilateral Affairs and International Law of the Ministry of Foreign Affairs of Cuba.
Both the State Department and the Cuban Ministry of Foreign Affairs assured in separate statements that the meeting took place "in a professional environment."
The State Department said both governments "expressed concerns about human rights issues" in the other country, and "showed their willingness to discuss a range of issues in a future more substantive dialogue".
As expected, the Cuban negotiator expressed at the meeting that "there are profound differences between the two governments on the concepts and the exercise of human rights".
"However, it was shown that it is possible to interact civilly in the recognition and respect for these differences. These conversations confirm the readiness of Cuba to address with the United States any topic on the basis of equality and reciprocity," said Pedroso.
Havana "stressed the need to hold a sustained dialogue on sovereign equality and non-interference in the internal affairs of the parties."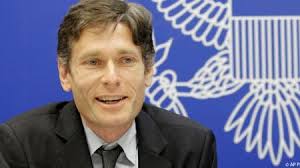 During the meeting, the government of Raul Castro expressed its concerned about "the security and protection of human rights in the United States" and underlined "persistent patterns of discrimination and racism and the intensification of police brutality and abuse with discriminatory patterns."
The Cuban delegation also expressed concern "about the torture and extrajudicial executions in the context of the fight against terrorism, including the legal limbo of prisoners at Guantanamo" and "limitations on the exercise of labor rights and union freedoms," said the Ministry of Foreign Affairs of Cuba in a press release following the meeting.
The US State Department did not specify what issues it put on the table during the meeting with Cuban negotiators.
Discussions on human rights is part of the historic diplomatic rapprochement announced Dec. 17 by US President Barack Obama and President of Cuba, Raul Castro, after half a century of rupture and ideological confrontation.
Havana associates human rights with collective achievements such as universal access to education and health, part of Cuban social policy and disassociates those with individual and political rights such as the freedom of speech, press and assembly.
On numerous occasions, from its different perspective, Washington has shown its concern about the situation of human rights and the freedom of speech and assembly on the island and often makes calls for the release of political prisoners in Cuba.