Cuba, USA Sign for Medical Cooperation against Cancer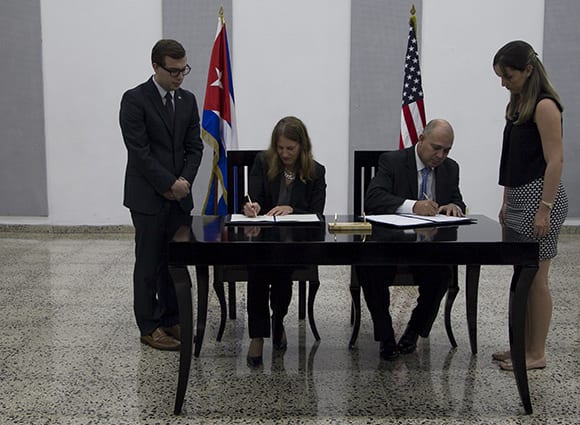 HAVANA TIMES – Medical collaboration entered into the agenda of the thaw between Cuba and the United States with the signing on Thursday of an agreement for cooperation in monitoring, evaluation and research against cancer, reported dpa.
The agreement was signed in the framework of the official visit to Havana by US Secretary of Health, Sylvia Burwell, who held a meeting with Cuban Health Minister Roberto Morales.
During their encounter, Burwell showed interest in the work of Cuba in cancer prevention and also "noted that joint training programs could be made."
It was also announced that scientists from both countries will meet between on November 28-30 to exchange experiences on research related to dengue and zika.
Experts from both sides held a meeting Thursday at the Pedro Kouri Institute of Havana, the first of its kind between specialists from Cuba and the United States, which defined protocols for joint research for the next five years.
In December, a delegation of US scientists come to Cuba to participate in an event dedicated to the treatment of diabetic foot with the Cuban medicine Heberprot-P, unique in the world for that disease.
Health is one of the areas with the greatest potential for collaboration between the two countries, with the restoration of diplomatic relations in 2015.
Recently, the US government announced new measures to ease aspects of the economic embargo that applies to Cuba and which will facilitate joint medical research.
Other new measures include facilities for the export of Cuban medicines to the United States, provided they are approved by the Food and Drug Administration (FDA).