Cuba-USA to Resume Negotiations Next Week
The second round of talks will take place in Washington DC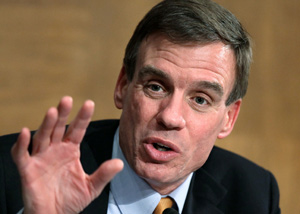 HAVANA TIMES — US Senator Mark Warner said today that the next round of negotiations between the Obama and Raul Castro administrations to resume bilateral diplomatic relations will be held next week in Washington D.C. capital, reported dpa news.
Later in the day the US State Dept. confirmed that the talks will be held on Friday February 27.
"We are hopeful of the meetings next week in Washington between the Cuban government and the US State Department," said Warner during a visit to Havana along with Senators Amy Klobuchar and Claire McKaskill, all of the Democratic Party.
The two countries opened negotiations on January 21-22 in Havana in an unprecedented dialogue to resume diplomatic ties after more than half a century of rupture.
"We know that the next step is the embassies," said Klobuchar,  on the planned reopening of legations in both capitals. The two governments are working to lift restrictions, said the Minnesota senator.
Cuba and the United States have interests sections in their respective capitals since the late '70s, yet work with several movement restrictions for diplomats. Havana also has problems today to find a bank to carry its accounts in Washington.
"Both countries have to overcome old ways of thinking," added Warner.
The three senators met in Havana with Cuban Foreign Minister Bruno Rodriguez and diplomat Josefina Vidal, who heads the Cuban delegation in the negotiations with the United States.
"We wanted to see for ourselves what is happening in Cuba since the historic announcement of December 17," said Claire McKaskill, a senator from Missouri.
With the diplomatic thaw between the two countries, in recent weeks several US representatives and senators have visited the Caribbean island.
US President Barack Obama and his Cuban counterpart Raul Castro surprised the world on December 17, when they announced that Washington and Havana would resume bilateral relations broken off by the US in 1961.