Cuba: Viable Socialism & Chavez at May Day Parades
Photo Feature by Elio Delgado Valdes and other HT Contributors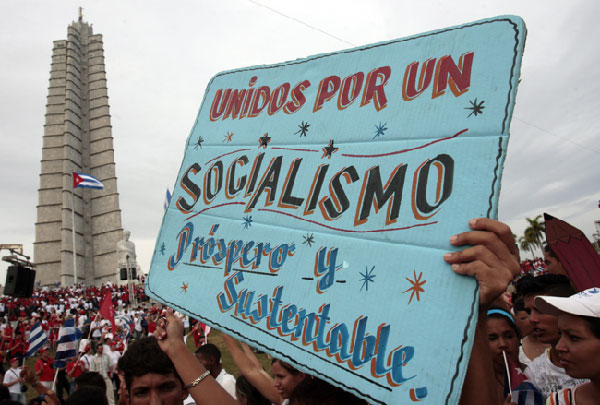 HAVANA TIMES — Cuba paid tribute to the late Venezuelan President Hugo Chavez today during its traditional May Day parade at Havana's Revolution Square, DPA reported.
Raul Castro presided over the rally in the Cuban capital, while other marches for International Workers' Day took place in Santiago de Cuba and the different provinces. Several government officials were present at the rostrum next to the Cuban president.
The Federation of Cuban Workers (Central de Trabajadores de Cuba), the island's only labor organization, had announced that today's May Day parade would be dedicated to the memory of Hugo Chavez, who passed away on March 5 after a long battle with cancer.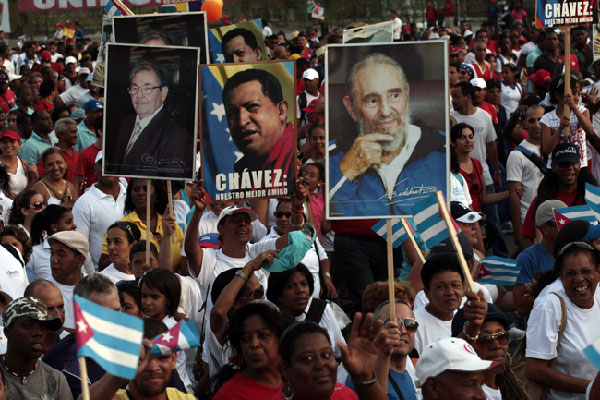 The facade of Cuba's National Library, near Revolution Square, was covered with a gigantic portrait of Venezuela's former leader. Chavez had undergone treatment for cancer in Cuba and spent several of his last months of life in Havana.
Hundreds of thousands of State employees, retired persons and students joined the parade in the early hours of the morning. Like last year, the owners of small private businesses, Cuba's "self-employed", also took part in the rally before the monument to national independence hero Jose Marti.
Some 400,000 people currently make up Cuba's growing private sector, impelled by the series of market reforms which Raul Castro's government has set in motion to "modernize" the island's economic model.
In addition to banners bearing portraits of Ernesto "Che" Guevara, Fidel and Raul Castro and slogans expressing support for the Cuban Revolution, many in the parade carried portraits of Hugo Chavez.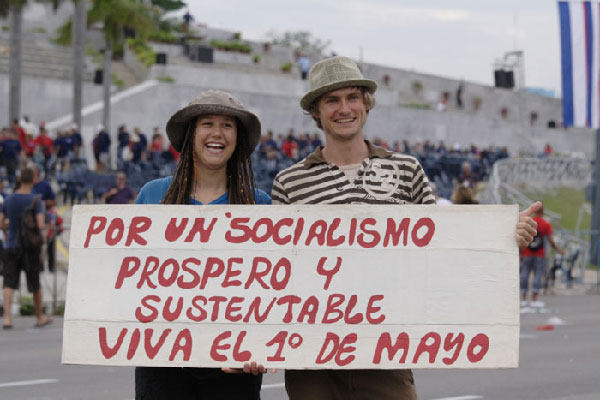 "Our best friend," read the inscription above the huge portrait of the Venezuelan leader set up at the square. Under Hugo Chavez, Venezuela had become a strategic ally of Cuba's over the last ten years. Caracas has been selling oil to the island at preferential prices for years.
Unlike other countries, where this commemorative date is marked by workers' demands and protests, Cuba traditionally celebrates May Day with a mass function in support of the island's socialist government.

Click on the thumbnails below to view all the photos in this gallery. On your PC or laptop, you can use the directional arrows on the keyboard to move within the gallery. On cell phones use the keys on the screen.