Cuba Welcomes the "Right Decision" from Obama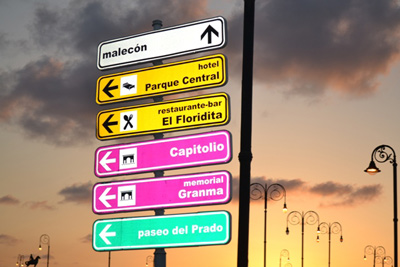 HAVANA TIMES — Cuba welcomed the "right decision" from the Obama administration on Tuesday to pull the island off the US list of countries sponsoring terrorism, a move that could accelerate the diplomatic thaw between the two countries.
"The government of Cuba acknowledges the legitimate decision of the President of the United States (Barack Obama) to remove Cuba from a list that it never should have been included on," reads a statement issued by Josefina Vidal, the chief negotiator of the island in conversations with the United States.
Obama informed the US Congress on Tuesday of his decision to remove Cuba from the list of countries sponsoring international terrorism prepared periodically by the State Department. Cuba was included on the list since 1982. Under US law, the decision to remove Cuba takes effect in 45 days.
The move is seen as a key step in the historical process of diplomatic rapprochement announced by both countries in December. The governments of Washington and Havana have been holding meetings since late January on the planned reopening of embassies in both capitals.
Obama predicted last weekend during the Summit of the Americas in Panama that he would "soon" make a decision on the list, after the State Department announced it had completed the review commissioned by the president.
Obama met on Saturday April 11th with his Cuban counterpart Raul Castro in Panama, in an unprecedented meeting, the first of its kind in over half a century. It was seen as another important step in the bilateral diplomatic thaw, which began with the two leaders surprise announcement on December 17, 2014.