Cuba Will be Watching Tropical Storm Maria Very Closely
New tropical storm presents threat to the Caribbean
By Circles Robinson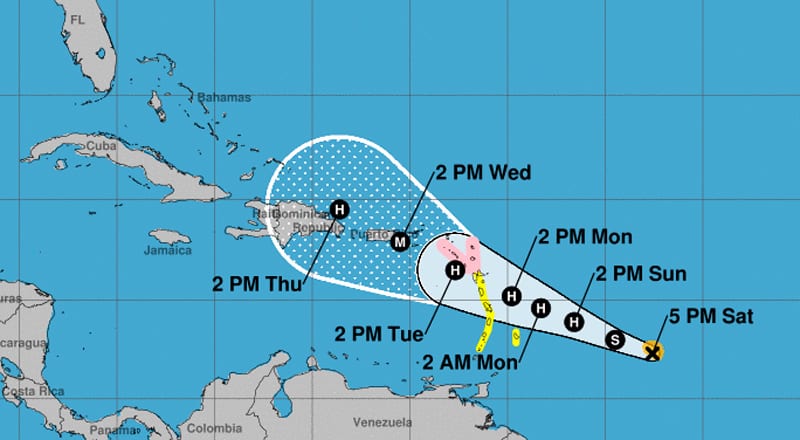 HAVANA TIMES – A new tropical storm, dubbed Maria, predicted to soon be a hurricane, has suddenly appeared on Saturday in the central Atlantic.
The storm threatens the same and other neighboring countries affected by Hurricane Irma which left severe damage and despair behind on several Caribbean Islands including Cuba, and also in Florida, reports the National  Hurricane Center (NHC) in Miami.
At this time there are actually three tropical cyclones in the Atlantic:
One considerably further north of the Caribbean is Jose, a hurricane that could threaten the northeastern seaboard of the United States or Newfoundland in northeastern Canada, but is currently projected to remain a ways at sea. Jose is packing 80 mph (130 km/h) maximum sustained winds and at this time is moving slowing north at 6 mph (10 km/h).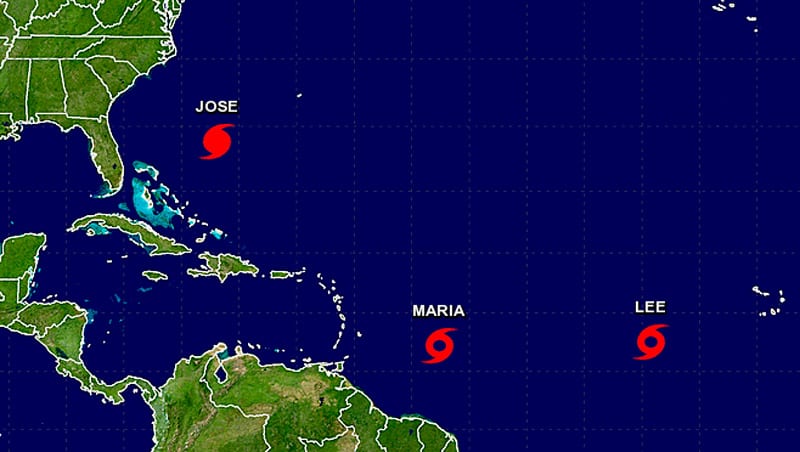 Tropical Storm Maria is currently expected to take a route just south of the destructive path taken by Irma, passing on or near the same and other islands of the Lesser Antilles and the Virgin Islands by Tuesday and then on towards Puerto Rico by sometime Wednesday.
Maria currently has 50 mph (80 km/h) maximum sustained winds and is moving West at 20 mph (33 km/h). The NHC sees it becoming of hurricane strength by sometime Sunday.
Considerably farther east is Tropical Storm Lee, which at this point is not considered a treat to the Caribbean, but that could change in the coming week.  Lee currently has 40 mph (65 km/h) and is moving west at 10 mph (16 km/h).
The warm Atlantic waters have proven the perfect breeding and developing ground for tropical cyclones this very active hurricane season (June 1 – Nov. 30).
While in Cuba and the other affected countries the post-Irma effort this last week has been clean up, restoring electric power, and trying to find the resources to begin rebuilding, Civil Defense authorities can not discard another emergency situation in the coming days or weeks.