Cuba: Yoani Sanchez Gets Passport, Plans Multi-Nation Tour
By Circles Robinson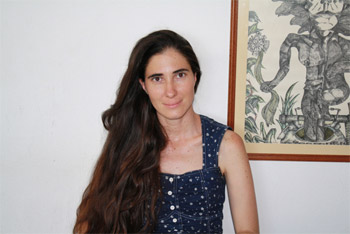 HAVANA TIMES — Nearly two dozen times the Cuban government refused to let the famous blogger Yoani Sanchez travel abroad, but all that changed as of Wednesday when she was given a new passport and like most Cubans no longer needs an exit visit.
The immigration reform took effect on January 14.
One of the most heralded test cases to measure its scope is the attempt by Sanchez to be able to take her cause against the Castro government to wherever she's invited.
Sanchez is known for her acrid portrayal of life in Cuba. Without the chance to reply, she has been sharply attacked by the government and its media, accusing her of being an agent of Washington in its half century attempt to topple the revolution and its leaders.
The blogger has won hundreds of thousands of dollars in prizes from Europe and the USA for her blog Generation Y. She has been a controversial figure among the traditional opposition in Miami and Havana, who saw her surpass them as a voice for dissent on the island.
Now, Sanchez need only select the date of her journey abroad and board her plane. She already has invitations and visas from several countries, noted DPA news.
"Incredible" They called my home to tell me that my passport was ready. They've just handed it to me," wrote Sanchez on her blog.