Cuban-American Group Writes Republicans and Democrats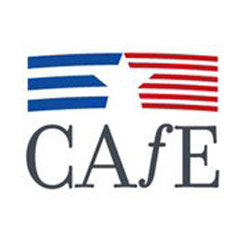 HAVANA TIMES — The recently formed group Cuban-Americans for Engagement (CAFÉ) has sent a letter with some 800 signatures to both the Republican and Democratic Party National Committees urging a shift in US-Cuba policy.
The group opposes the half-century US embargo on Cuba, designed to cripple the island's economy and warns the Republicans and Democrats that the Cuban-American population is not the same as decades ago.
The letter concludes by saying:
"We reiterate to all political candidates of both Republican and Democratic parties that Cuban Americans represent a plurality of views pertaining to U.S.-Cuba relations. Any posture by any politician that insinuates that we are all in favor of the embargo is misleading.  
 "It is our desire that the members of the American political class resist the urge to repeat the same tired lines about Cuba and the embargo from past campaigns.  Such an attempt to pander to a community whose grasp of the issue of U.S.-Cuba relations is quite sophisticated and nuanced could cause negative results at the ballot box."