Cuban Culture Day Concerts
Helson Hernandez*
HAVANA TIMES, October 12 — Through a special program that promises great performances this month, plans for the celebration of Cuban Culture Day are being made by the National Center for Concert Music, an institution made up of soloists and groups of that art form on the island.
Among the performances that will occur on and around the historic date of October 20 will be a concert by the National Band at the renowned Plaza de Armas in Old Havana at 4:00 pm.
On October 22, noted percussionist Ruy Lopez-Nussa — representing a family name that is well respected in the country's music — will perform along with his Academy just as they do every second Saturday of the month beginning at 8:00 pm in a new space for jazz: the Casa de of ALBA, located on Linea and D streets.
Likewise, Ulises Hernandez will delight us once again at the piano with his excellent performances at the Oratorio San Felipe Neri, now a small concert hall and one of the wonderful places that the Office of the City Historian has rescued from the ravages of time.
This will occur on the evening on October 20 along with works for piano and voice by the sometimes forgotten author Gisela Hernandez, having as her guest the versatile Cuban soprano Barbara Llanes.
Also as part of this effort led by maestro Ulises to rescue Cuba's music heritage, there will be a presentation of his most recent album, which was produced under the national Colibri label and consists of works by composer Hilario Gonzalez.  The oratory will open its doors to the public at 7:00 p.m. at Obrapia and Aguiar streets in Old Havana.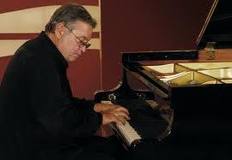 In the Basilica of St. Francis de Assisi, at 6:00 pm, two personalities of Cuban culture, maestro Guido Lopez Gavilan Master and the pianist and composer Jose Maria Vitier, will also respond to this invitation from the National Center for Music Concert to celebrate October 20, a special moment in which Cubans pay tribute to the island's cultural identity.
On October 22, leading his "Musica Eterna" chamber orchestra, Lopez Gavilan will allow us to witness a comprehensive program characterized by a variety of works and authors.
For his part, Vitier will close the period of celebration on October 28 with his anxiously awaited concert titled "Cuba dentro de un piano." In it, according to its organizers, great surprises are in store.
*Information provided by the National Center of Concert Music