Cuban Duo 'Buena Fe' to Perform in Miami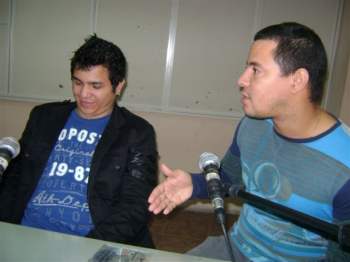 HAVANA TIMES — The popular Cuban duo Buena Fe will perform on February 22 in the US city of Miami to promote their new record "Dial," reported the Prensa Latina news agency.
In statements by the group's director and lead singer, Israel Rojas, he said the album includes 13 new songs and two well-known actors from the island as guests: Aurora Basnuevo and Mario Limonta, in addition to young musicians Aldo Lopez- Galivan and Juan Kemel.
Buena Fe will also tour Venezuela, Ecuador and Chile in the first trimester of this year, while this weekend they will give three concerts at Havana's Karl Marx Theater, which has a capacity of about 5,000 people per show.