Cuban Embassy in Washington Attacked by Lone Gunman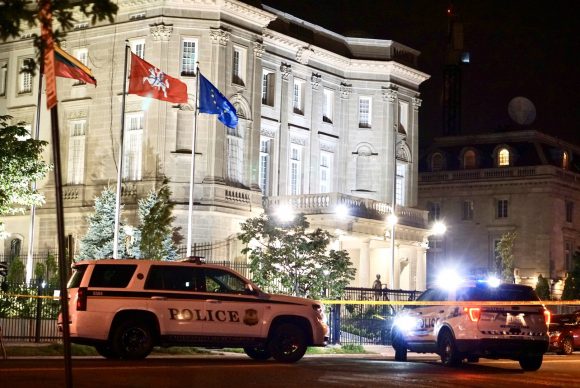 HAVANA TIMES – In the early hours of Thursday, April 30, an unidentified individual attacked the Cuban Embassy in Washington, DC, using a firearm, the Cuban Foreign Ministry reported. There were no victims.
The individual, whose identity the Cuban government does not have, was detained by local authorities at the scene and is in custody. [The supposed perpetrator was later identified as 42-year-old Alexander Alazo, a Texas resident.]
The Cuban diplomatic mission has a protection and security system to face any threat against its personnel and facilities, informed the Ministry.
The Cuban government informed the public that they await information and an investigation of this attack, including the identity of the gunman, as well as the circumstances surrounding the violent act. The State Department is aware of what happened, Cuban government authorities said.
Cuba's Foreign Minister Bruno Rodriguez, via Twitter, said that it is the obligation of the host country to adopt appropriate measures to protect the premises of an accredited diplomatic mission against any intrusion or damage, and to avoid any disturbances.
There were no victims, but there appeared to be damage to the Embassy's physical structure resulting from the shooting, according to information provided by Rodriguez.