Cuban Gov. Says Economy Will Grow 2% in 2016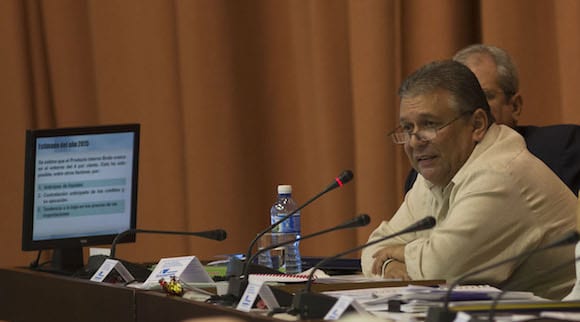 HAVANA TIMES — The Cuban gross domestic product (GDP) will grow by two percent in 2016, a figure that is half the increase the government claimed for this year, said the Minister of Economy and Planning Marino Murillo, at the beginning of the plenary session of the People's Power National Assembly.
"Growing at all amid the current global crisis is positive and two percent of the GDP in 2016 is also favorable," said Murillo, in the presence of Cuban President Raul Castro.
Murillo called the four percent growth of the Cuban economy during 2015 a "good result", especially in tourism, the sugar industry and the service sector, Cuban state television reported.
The Minister of Economy stressed the need to increase domestic production of manufactured goods to reduce imports; one of the main objectives set by the Cuban government to improve the economy.
"Everything that can be produced in Cuba, we must do it, it's better to import raw materials for their use here, then to go out and buy the finished product on the international market," Murillo said.
The investments planned for the New Year will be over seven billion dollars and with a priority on sectors such as tourism, energy, oil and agricultural production, he added.