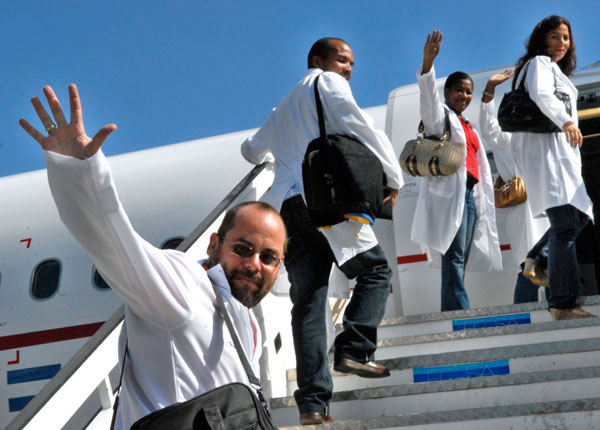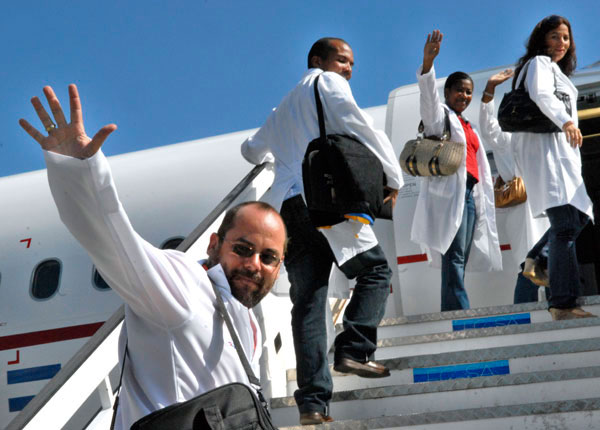 HAVANA TIMES – "The Cuban government threatened to take the diplomas away from its doctors working in Brazil who are accompanied by relatives that don't return to the island, reported dpa news quoting "Folha de Sao Paulo" newspaper.
Representatives of the Cuban government told the Brazilian authorities that the measure is intended to prevent doctors from deserting and leaving their country permanently.
The root of the problem is apparently a gap in the rules governing the "More Doctors" program, flagship of the first government of President Dilma Rousseff, under which the Cuban doctors were contracted in an arrangement with the Cuban government and the Pan American Health Organization.
The program gives family members of the contracted doctors a visa to reside in Brazil for 36 months, but does not stipulate a time limit for visits.
This led some relatives of Cuban doctors visiting them in Brazil to stay for more than a month, which Havana considers a typical visit, and instead becoming temporary residents.
A case in point is one doctor working in the state of Sao Paulo, where she lives with her husband, employed in a factory, and her daughter, who is enrolled in school. She is scheduled to spend her vacation in April in Cuba, but fears that if her family does not accompany her the Cuban government will confiscate her diploma.
"We are increasingly cornered. I don't want my daughter to return (to Cuba), but if I lose my diploma, I do not know what I'll do," she said.
According to "Folha", another method used by Cuba to pressure the doctors into having their vacationing family members return home to the island is to ground them in Cuba when on vacation until the relatives return to the country.
"We have a colleague who works in Rondonia who went on vacation and her husband stayed (in Brazil). She had to be back in early March, but the government will not let her return until her husband returns to Cuba," another Cuban doctor told the newspaper.
Asked about the matter, the Brazilian Ministry of Health said it cannot interfere in labor relations between the Cuban government and its doctors.
The source added that the matter is out of the Ministry's reach because the doctors' presence is a contractual relationship that Havana signed with the Pan American Health Organization (PAHO), regional organism of the Americas of the World Health Organization (WHO) – which brokered between Cuba and Brasilia for the arrival of the doctors to Brazil.
The "More Doctors" program was initiated by President Rousseff in 2013 to cover the deficit of medical attention in vast regions of the country, especially in remote and inhospitable areas, where most Brazilian doctors refuse to work, notes dpa.
Currently, 11,429 of a total of 14,462 doctors (79 percent) working in More Doctors are Cubans, with a presence in 3,785 towns and cities of Brazil, mostly in regions where other foreign doctors declined to work.