Cuban Journalist Deserts in London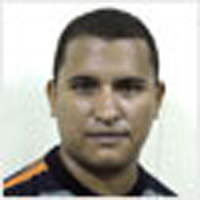 HAVANA TIMES — Journalist Luis Lopez Viera on Tuesday ducked away from the official Cuban delegation that participated in the Olympic Games in London and applied to British authorities for asylum.
"Today [Lopez Viera] presented himself to the Border Agency seeking political asylum," said an anonymous source in London close to the journalist, reported the Café Fuerte website. This makes Viera the only Cuban desertion in London so far.
Viera, 36, was the head sports editor of the Juventud Rebelde newspaper, a frequent panelist on the Mesa Redonda television program and had been a youth political leader.
The news article dismissed the possibility of the journalist having been deported to the island, and explained that the Border Agency is a unit of the British Home Office that receives politically motivated requests from refugees.
On Wednesday there was also announced the presumed desertion of a Cuban team player who participated in the Women's Baseball World Cup in Canada. Up until then she had been officially considered as "missing."